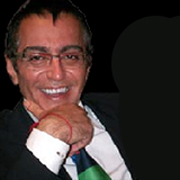 Beverly Hills, CA (PRWEB) April 21, 2014
Celebrity dentist, Dr. Anthony Mobasser, now offers full mouth reconstructions. Full mouth reconstructions are used when patients have suffered significant structural or cosmetic flaws that interfere with the function, health, stability and aesthetics of a smile. Dr. Mobasser is at the top of his field and offers warm, compassionate dental care that can help patients achieve their best smiles yet.
About Dr. Anthony Mobasser, Cosmetic Dentist Beverly Hills
Dr. Anthony Mobasser is known as the dentists' dentist. A leading Beverly Hills full mouth reconstruction expert, Dr. Mobasser has an international reputation for excellence, and his work has helped revolutionize the field of cosmetic dentistry. After earning his biochemistry degree from UCLA, Dr. Mobasser attended the University of Pennsylvania, which awarded him the Caelus Award for highest clinical proficiency. After completing his DMD, he founded the Beverly Hills Dental Specialist Network. Since then, he has become the most acclaimed dentist in the area for personalities in the entertainment and media fields, and he has been recognized as a top 10 cosmetic dentist. He has more than 30 years of experience in the field of cosmetic dentistry, and today, Dr. Mobasser, Beverly Hills dental reconstruction expert, is a member of the American Dental Association, the American Academy of Cosmetic Dentistry and the California Dental Association.
Many treatments can be used in a full mouth dental reconstruction, including tooth-colored fillings, inlays and onlays, porcelain crowns, permanent teeth whitening, teeth whitening, porcelain veneers, dental bridges, dental implants, Cosmetic dentures, and periodontal gum treatments. While many procedures may be involved, Dr. Mobasser can often complete all the necessary work in just a few dental visits. He begins with a comprehensive evaluation and diagnosis and makes treatment recommendations based on each patient and his or her unique dental health needs.
The benefits of a full mouth reconstruction and restoration extend far beyond the appearance of a smile. While patients most often appreciate the aesthetic benefits because of the accompanying boost of self-confidence, they also appreciate the better oral function and greater overall comfort. Short and crowded teeth, dental trauma, worn restorations, poor general health and other factors can result in tremendous bite forces that further traumatize and damage teeth.