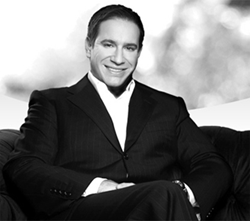 Beverly Hills, CA (PRWEB) June 25, 2014
Beverly Hills cosmetic dentist, Dr. Kevin Sands, is now offering a special promotion on smile makeovers. Smile makeovers are one of the most effective ways to address multiple smile flaws with just a few treatments. Patients who are unhappy with the color, shape or appearance of their smiles may be candidates for smile makeovers and can contact the office in Beverly Hills to learn more about their options and available treatments. Dr. Sands offers comprehensive cosmetic dental procedures to address any type of dental problems.
About Dr. Kevin Sands, Top Dentist Beverly Hills
Dr. Kevin Sands is a Beverly Hills best dentist. He takes the time to really understand the needs and smile goals of his patients, and his results are remarkable. He uses the latest technology and incorporates his skilled artistry into every smile he creates, which is why he has become one of the most popular dentists among area celebrities. Dr. Sands is a graduate of the School of Dentistry at USC. He continued his education in the field of cosmetic dentistry and the Las Vegas Institute for Advanced Dental Studies for Advanced Anterior Aesthetic Dentistry. Today, patients can see his work gracing top actors and musicians. He is a member of the American Academy of Cosmetic Dentistry, the American Dental Association and the Academy of Cosmetic Dentistry.
People can suffer from poor self-esteem and decreased confidence due to flaws in their teeth and gums. These flaws can be genetic in nature, or they can be acquired through dental disease or trauma. The right treatments can eliminate these flaws and restore the natural beauty of a smile. Dr. Kevin Sands works closely with patients to determine the best treatments for their smiles. Digital imaging and other records and photos can be used to create the treatment plan, and patients may even be able to preview their new smiles before receiving treatment.
Teeth whitening is one of the most common smile makeover options and can be used alone or with other treatments, including orthodontics, dental bonding and porcelain veneers. Some smile makeovers can be completed in just one dental visit while others may require more intensive restorative or cosmetic treatments. Beverly Hills cosmetic dentist Dr. Kevin Sands can even replace lost or missing teeth so that patients can enjoy a completely transformed smile and improved dental health.