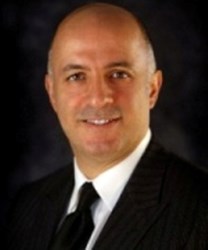 El Monte, CA (PRWEB) December 09, 2013
El Monte dentist, Dr. Bijan Afar, now offers dental implants for replacing missing teeth. Missing teeth are common for those 35 and older. The most common cause of tooth loss is periodontal disease, or gum disease, which affects the gums and the underlying structures. However, tooth decay and dental trauma can also lead to tooth loss. Replacing the lost teeth is critical to continued good dental health.
About Dr. Bijan Afar, Dentist El Monte
A premier El Monte dentist, Dr. Bijan Afar has a reputation for excellence. He graduated from UCLA's School of Dentistry and continued his education in the fields of periodontology and oral implantology. He was awarded the California State Fellowship, the Hortense Fishbaugh Fellowship and the NIH's Dentist-Scientist Fellowship, and today, he is a member of the American Dental Association and a Fellow of the International Congress of Oral Implantologists. Dr. Bijan Afar can use implants to replace one or more missing teeth. The implant is a titanium tooth root that fits securely in the jawbone. The bone fuses to the implant, which creates a permanent support for the tooth restoration. Porcelain dental crowns are often used with single dental implants to replace one or more teeth. Dental bridges or dentures can be supported by several strategically placed dental implants. Once the implants have been placed, patients can keep their smiles healthy by maintaining good dental hygiene, visiting El Monte crowns dentist, Dr. Afar, for routine checkups and following any personalized recommendations for their dental needs. Visit http://www.cosmeticdentistelmonte.com to learn more.
About Dr. Asal Sedghi
Dr. Asal Sedghi is skilled dentist who has transformed numerous smiles with her skilled artistry and recognized experience. She graduated from the University of Southern California's School of Dentistry and focused on post-graduate dentistry courses that allowed her to enhance her skills with the latest treatments and techniques. An active member of several professional dental associations, Dr. Sedghi is committed to dental education and providing her patients with the tools they need to keep their smiles strong, healthy and beautiful.
Dr. Afar and Dr. Sedghi work closely together to provide their patients with the full-service dental care they need to achieve better dental health. Tooth-colored fillings, porcelain veneers, dental bondings, periodontal treatments, dental extractions, sedation dentistry and orthodontics may be recommended. Smile makeovers and full mouth rehabilitations are also available.