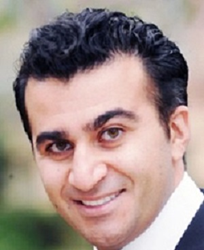 Hawthorne, CA (PRWEB) April 13, 2015
Hawthorne family dentist, Dr. Yashari, is now offering treatments for sleep apnea. Sleep apnea is a common health issue that affects millions of Americans, many of whom are unaware they have a problem. Loud snoring, gasping, and pauses in breathing during sleep are some of the most common symptoms. Proper treatment can help reduce the risk of the associated complications, including high blood pressure, type 2 diabetes, and obesity.
Sleep apnea treatments can include both lifestyle changes and medical devices. Sleep apnea appliances are one popular option. Dr. Yashari, Hawthorne oral surgeon, can fit patients with sleep apnea for their appliance right in his office. The appliances, which are similar in design to mouth guards, are comfortable, and most patients adapt quickly. Appliances are worn when the patient sleeps and can help keep soft oral tissues from collapsing over the airways.
While snoring is one of the most common symptoms, other symptoms can also indicate the need for further testing. These include:

Daytime drowsiness
Dry mouth, sore throat, or headaches in the morning
Irritability or depression
Frequently waking to use the bathroom
With an extensive array of dental treatment options, Dr. Yashari is proud to offer full-service dentistry. Available options include preventative care, dental fillings, orthodontic treatments, porcelain crowns, restorative treatments, root canal treatments, treatments for TMJ disorder, oral surgery, family dentistry, and emergency dentistry.
About Dr. Yashari, Dentist Hawthorne
Dr. S. Yashari is a popular dentist who is known for his warm, friendly manner and the superior care he offers particularly to those who suffer from longstanding dental phobias. He completed his dental training at the prestigious School of Dentistry at UCLA and has completed many continuing education programs to extend his knowledge, perfect his skills and ensure the best treatment possible for his patients. He has trained under some of the top dentists in the area, including implantologists, endodontists, and periodontists. Dr. Yashari is multilingual and strives to understand the unique dental needs of each patient. He welcomes patients from throughout the area, including Hawthorne, LAX, South Bay, Manhattan Beach, Hermosa Beach, Redondo Beach, El Segundo, and Torrance.