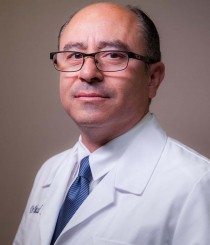 Houston, TX (PRWEB) January 27, 2017
Houston dentist, Dr. Behzad Nazari, announces that his dental office, Antoine Dental Center, now offers comprehensive cosmetic dental procedures. Cosmetic dentistry is a specialty concerned with improving the appearance of the teeth and gums. Aesthetic flaws caused by aging, tobacco, physical trauma, and other factors can be concealed or eliminated this way, giving patients more confidence in their appearance. The full range of cosmetic options offered at Antoine Dental Center lets patients have all of their cosmetic dental concerns addressed conveniently in one location.
Veneers, crowns, bonding, and several types of teeth whitening are among the cosmetic treatments offered by Dr. Nazari. Dental veneers, which are tooth-colored shells affixed to the fronts of teeth, hide stains and structure-related flaws effectively. Crowns offer similar cosmetic value but cover teeth on all sides and are thicker, allowing them to hide heavier discoloration. Bonding involves applying tooth-colored resin to teeth in order to hide stains and flaws. Both Zoom Whitening and Pola Bleaching are available at Antoine Dental Center. Zoom Whitening includes three complete whitening cycles per session, and Pola Bleaching is designed for greater comfort and is available in take-home form.
Several types of braces are provided at Antoine Dental Center, including conventional and newer options. Metal braces, offering versatility, durability, and low cost, are available. Ceramic braces, including Damon self-ligating braces, are offered for discretion. Invisalign is available for when maximum discretion is desired. The office also provides Propel and TADS, which can accelerate and enhance various orthodontic treatments. General dental care, periodontal care for gum disease, and endodontic care for infected teeth, is also performed at the office along with newer treatments for TMJ and sleep apnea.
Dr. Behzad Nazari has been a dentist for eighteen years, providing area patients with a broad range of care at Antoine Dental Center. Previously a Registered Pharmacist after graduating from Texas Southern University in 1991, Dr. Nazari earned his Doctorate of Dental Surgery at University of Texas at Houston Dental Branch in 1998. Through more than 1,800 hours of continuing education, Dr. Nazari has been able to offer patients the latest treatments and technologies for the maintenance and improvement of their oral health and appearance.