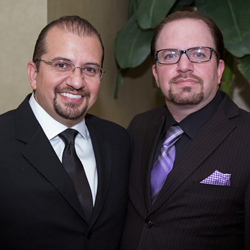 Huntington Beach, CA (PRWEB) October 09, 2015
Dentist in Huntington Beach, Dr. Rassouli, is now offering a special promotion on Invisalign, the orthodontic system that uses clear, plastic aligners. This alternative to braces has become wildly popular for many reasons. The aligners are almost invisible against the teeth, which allow patients to complete treatment in privacy. Additionally, Invisalign aligners are removable, so patients do not need to change their diet or lifestyle to accommodate their treatment.
Taking advantage of this offer allows patients to get the treatment they need at a more affordable price. This investment may just save their smiles in the future, also. For more information about the offer, contact their office.
"Preventing dental problems dramatically reduces the need for restorative or reconstructive dental work and can even reduce the need for cosmetic dentistry," states Dr. Rassouli's team. Invisalign can be a great way to prevent dental problems, as well as vastly improve the look and feel of a smile. Benefits of Invisalign include:

Improved oral function, particularly for chewing and speaking
A more attractive smile
Reduced risk of cavities
Less risk of periodontal disease
Easier dental hygiene
Greater smile confidence
Those who are unhappy with the look or feel of their smile, or those who are suffering from crooked teeth may benefit from Invisalign. Dr. Rassouli is one of the top Invisalign providers in the Huntington Beach area and is considered an Invisalign Premier Preferred Provider. He offers conventional Invisalign, Invisalign Teen and Invisalign Express as options for almost everyone. Dr. Rassouli, expert in dental veneers in Huntington Beach, also offers comprehensive dental care options, including preventive care, routine checkups, dental fillings, porcelain crowns and root canal therapy.
About Dr. Rassouli, Expert in Dental Implants Huntington Beach
Dr. Rassouli is a native of Southern California. He grew up in Orange County and attended the University of Southern California's Dental School. While he was at USC, he served on the school's Accreditation Committee. After graduation, he served at USC's prestigious Century Club, an organization that offers members educational and enrichment opportunities. He and his partner co-founded the South Coast Dental Academy, which provides Orange County-area dentists opportunities for ongoing dental instruction.