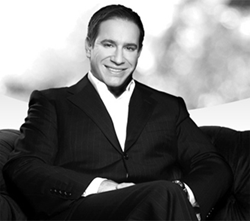 Los Angeles, CA (PRWEB) June 20, 2014
Cosmetic dentist in Los Angeles, Dr. Kevin Sands, today announces that he now provides a variety of treatments for patients who want to improve their smiles. A number of cosmetic issues can make smiles unsightly, including discoloration and problems affecting structure and spacing. When patients visit Dr. Sands, they can find out which treatments can address their own cosmetic problems and determine which options they may be eligible to receive. While some patients may need only one treatment for dramatic improvements, others may benefit from a combination of multiple treatments recommended by Dr. Sands.
About Dr. Kevin Sands, Best Dentist
One of the top dentists in Los Angeles, Dr. Kevin Sands, is an expert at restoring the appearance of area residents with amazing results. Along with purely aesthetic offerings, Dr. Sands provides an array of restorative care options with cosmetic value. These treatments include tooth-colored fillings, crowns and bonding. Dedicated to giving patients the best possible treatment results, Dr. Sands helps them look and feel great throughout life with healthy teeth that shine. Visit http://www.losangelescosmeticdentist.us to learn more.
Patients can choose from several cosmetic dental options for correcting the aesthetic issues that confront them. For discoloration present on the surfaces of teeth due to foods, drinks or smoking, patients can consider teeth whitening or Zoom whitening treatments. When internal tooth decay has discolored teeth, Dr. Sands may recommend a permanent form of concealment, such as veneers, Lumineers or crowns. Patients who have irregularly spaced teeth or improperly aligned jaws can often choose from a number of orthodontic options, including Invisalign, a discreet choice for bite correction.
When missing teeth plague patients, they can visit Dr. Sands for any of several tooth replacement options. Bridge-supported crowns, traditional dentures and dental implants are the three most popular options for replacing lost teeth. All of these treatments restore appearance and the ability to speak and chew properly, but dental implants also benefit oral health in the long term. This is because they replace the roots of teeth, preventing jaw bone resorption that can ultimately cause loss of appearance through deterioration of facial muscles. Dental implants are also the most permanent solution for missing teeth because they are fused with the jaw bone and do not rely on other teeth for support.