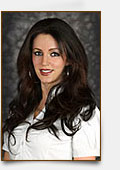 Los Angeles, CA (PRWEB) July 30, 2014
Los Angeles cosmetic dentist, Dr. Poneh Ghasri, now offers comprehensive cosmetic dental treatments that can help patients create their dream smiles at her dental office, Sunset Plaza Dental. Healthy teeth and gums form the foundation of smile confidence, but cosmetic issues can affect a person's smile. While minor chips, misshapen teeth or stains may not interfere with dental health, they can all detract from a smile's appearance. The right cosmetic treatments can eliminate chips, erase stains and conceal more serious flaws. Many options are available.
About Dr. Poneh Ghasri, Expert in Full Mouth Reconstruction Los Angeles
Dr. Poneh Ghasri, Los Angeles Zoom whitening expert, is known for her skilled smile makeovers that offer flawless, natural-looking results. She has cared for well-known celebrities and area personalities, and her work is respected by patients and peers alike. Dr. Ghasri, Los Angeles Snap On Smile expert, graduated from UCLA and earned her DDS from UCLA's School of Dentistry. Since then, she has continued her studies in the field of cosmetic dentistry, implant reconstruction and other areas of dentistry. Today, Dr. Ghasri is an Invisalign "Preferred Provider" and a "Top Lumineers Dentist," and she has completed numerous advanced courses and certification programs in order to provide her patients with superior dental care.
Stains and discolorations can be easily managed with the right whitening system. Dr. Ghasri uses both at-home and in-office whitening treatments to help her patients get the white smiles they crave. Both types of whitening treatments use potent whitening agents that can penetrate through the enamel and into the dentin to lift away stains from coffee, wine, tea, cola and tobacco. The in-office whitening treatments can be activated with a powerful light, which helps the treatment work faster for a one-hour smile.
Chips, gaps, crowding, misaligned teeth, fractures, worn enamel, missing teeth and other flaws can also be addressed through cosmetic dentistry. Los Angeles cosmetic dentist Dr. Ghasri can use dental bonding for mild aesthetic flaws and dental veneers or Lumineers for more significant cosmetic issues. Smiles can be straightened using Invisalign, and teeth can be replaced with dental implants. Dr. Ghasri begins by evaluating a patient's smile and making personalized recommendations. Once a treatment plan has been designed, the patient can be well on his or her way towards a more attractive, healthier smile.