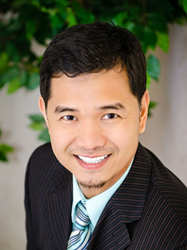 Los Angeles, CA (PRWEB) August 05, 2016
Los Angeles cosmetic dentist, Dr. Randy Lozada, is now offering several teeth whitening promotions for a limited time. Teeth whitening is one of the most popular cosmetic dental treatments today. It offers dramatic results for a small time commitment and monetary investment. Patients can see their teeth lighten from eight to ten shades in some cases, and can maintain their results with good dental habits and periodic touch-ups.
Several teeth whitening specials are available throughout August 2016, including:

One-hour teeth cleaning and whitening session, including custom teeth whitening trays for just $149
Teeth whitening special with custom teeth whitening trays and professional-grade whitening gel for just $79
Teeth become stained for many reasons. Diet and other lifestyle factors are among the most common reasons for stained teeth. Wine, coffee, tea, and cola contain stain-causing substances that can sink into the porous enamel of your teeth. As these substances oxidize, teeth can look yellow, gray, or black. Over time, enamel can also become worn, which allows the darker dentin layer to become more visible, increasing the discolored look.
Teeth bleaching and whitening treatments work by using peroxide-based bleaching agents, which are applied directly to the teeth. As the peroxide breaks down into oxygen and water, the oxygen breaks up the stains into smaller molecules and leaves the teeth looking whiter and brighter.
Dr. Lozada and his team offer an extensive selection of other cosmetic treatments to perfect their patients' smiles, including dental bonding, porcelain veneers, dental bridges, and Invisalign, as well as professional whitening treatments.
About Dr. Randy Lozada, Teeth Whitening Dentist Los Angeles
Dr. Lozada offers general, cosmetic, orthodontic, and implant dentistry. He and his team focus on patient education to ensure patients have all the information they need to preserve, improve, and enhance their smiles at home. He has provided dental care to patients throughout Southern California and the Philippines for more than twenty years and established his local practice in 2007. Since then, he has transformed the smiles of thousands of patients using a variety of treatments, including porcelain veneers, no-metal restorations, porcelain crowns, full mouth reconstructions, dental implants, and endodontic treatments.