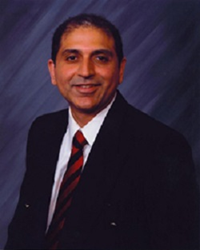 Northridge, CA (PRWEB) June 20, 2014
Northridge cosmetic dentist, Dr. Michel Elyson, today announces that he is offering a special on Invisalign. The special price, which is available until June 30, 2014, is $3,700 for Invisalign treatment, includes a complimentary consultation and cannot be combined with any other offer. This provides an opportunity for patients to save money while improving their smile, comfort and oral health in a discreet way. With the many refinements that have been made to the Invisalign system over the years, this treatment is now capable of correcting virtually all of the same bite irregularities that metal braces can address.
About Dr. Michel Elyson, Expert in Invisalign Northridge
Dr. Michel Elyson offers several other cosmetic dental options at his office. For removing surface stains, patients can receive professional teeth whitening. Heavy discoloration, gaps, chips, cracks and improper rotation can be concealed permanently with veneers or crowns. For restoration of smaller cavities, Dr. Elyson, Northridge porcelain veneers expert, offers tooth-colored fillings that offer a natural appearance and support the strength of teeth better than mercury amalgam fillings. Patients who want to correct multiple cosmetic flaws can ask Dr. Elyson about Smile Makeover, an individualized care plan that consists of several potential treatment recommendations. He also offers Zoom whitening, dental implants, dental bridges and other types of cosmetic dental treatments.
Invisalign uses removable clear aligners instead of the metal brackets and wires associated with traditional braces. Although many patients first seek Invisalign for its cosmetic advantages, the treatment offers several other major benefits. For example, the lack of brackets and wires eliminates the risk of accumulating excess food and bacteria during treatment. By simply removing the aligners, patients can brush and floss as they normally would. The aligners are also comfortable, preventing abrasion inside the mouth. Because Invisalign is designed to work on jaws that have finished developing, the full treatment is an option only for adults and some older teens.