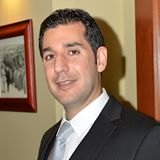 Thousand Oaks, CA (PRWEB) September 22, 2014
Thousand Oaks dentist, Dr. Sharon Shamoiel, is now offering a special offer for Invisalign. Invisalign is a type of orthodontic treatment that can help straighten smiles and correct bite problems. Typical pricing can vary based on the extent of the dental health problem and the number of aligners that are needed. During this promotion, Dr. Shamoiel is offering complete Invisalign treatment for just $4,495.
About a fifth of the adult population has an unhealthy bite, and more may have minor or moderate crowding, crooked teeth or similar issues. Only a third of adults have properly aligned front teeth, and many of them could benefit from Invisalign, which uses clear trays called aligners to straighten teeth. Dental braces were once the only option for correcting bite and alignment issues, but two Stanford University graduates developed Invisalign as an alternative in 1997. It was sold to orthodontists just two years later.
Invisalign aligners today do not contain any BPA and made from medical-grade thermoplastic materials. They are strong and durable and can straighten most types of orthodontic issues. Treatment time usually lasts about a year, and the aligners should be work for at least 22 hours a day for the best results. Benefits include:

Easier cleaning
Fewer orthodontic visits during treatment
Healthier teeth and gums
Less interference with diet and daily activities
Less noticeable treatment, which allows for more privacy
Other treatments are also available. Thousand Oaks invisible braces dentist, Dr. Shamoiel, offers comprehensive dental treatments for the whole family, including dental bonding, dental fillings, routine cleanings, checkups, preventative care such as fluoride treatments and sealants, dental veneers, teeth whitening and dental implants.
About Dr. Sharon Shamoiel, Expert in Invisalign Thousand Oaks
Dr. Shamoiel is a popular Thousand Oaks dentist who was raised in the San Fernando Valley. After earning his Bachelor of Science in Biology from UCLA, Dr. Shamoiel completed his Doctorate of Dental Surgery at Boston University's prestigious dental school. During his residency at St. Barnabas Hospital, he focused on laser dentistry and cosmetic dentistry. He has since completed advanced programs in endodontics and other dental fields in order to provide his patients with the care they need.