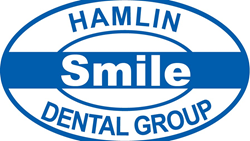 Van Nuys, CA (PRWEB) May 19, 2015
Finding a new dental office just got a little bit easier. For a limited time, Van Nuys cosmetic dentist office, Hamlin Dental Group, is now offering a special promotion for new patients. This special can allow patients to get the care they need, while learning more about the team at Hamlin Dental Group. You may just find your new dental home.
According to the Van Nuys dentist team, "We use advanced dental technology to ensure our patients receive the highest quality dental treatments available. The comfort of our patients is our top priority, and we have designed our office with that in mind. We want to make sure your visit to our office is pleasant and comfortable."
The New Patient Special costs just $20 and includes:

Digital X-rays
Comprehensive exam
Consultation
New patients may also be eligible for another promotion, which includes necessary X-rays, a comprehensive exam and a dental cleaning for just $49. Most insurance plans are accepted, and financing is available to keep needed care more budget-friendly. Recommendations for treatment may include porcelain veneers, tooth-colored fillings, dental bridges, teeth whitening, orthodontics, root canal treatment, porcelain crowns or periodontal care. These are all available through the highly skilled team at Hamlin Dental Group. They explain, "Here at the Hamlin Dental Group, an exemplary team of highly trained and dedicated specialists offer a wide range of general, cosmetic, or orthodontic services for patients of all ages."
About Hamlin Dental Group
Van Nuys dentist Dr. Reza is a popular dentist who believes that each patient deserves access to high-quality dental care. He has been in the dentistry field for more than 20 years and has built a diverse practice designed to meet the needs of his community. An active volunteer, Dr. Reza spends his leasure time working with area shelters, food banks, senior homes and youth programs to ensure better access to dental information and care. His team includes Drs. Vafadar, Yessaian, Woo, Wang, Garemani and Koshkerian. The multi-lingual practice can serve patients from many backgrounds, including those who speak English, Spanish, Farsi, Armenian, Arabic and German.