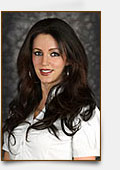 West Hollywood, CA (PRWEB) July 22, 2015
Dr. Poneh Ghasri, cosmetic dentist in West Hollywood, announces that Sunset Plaza Dental is now offering a summer special on teeth whitening as well as other dental treatments to help getting a smile makeover more affordable. For just $89, rather than the regular price of $250, patients can have their smile brightened with this in-office chairside procedure. Teeth whitening is renowned for its ability to rejuvenate appearance. Therefore, the present promotion makes this procedure even easier for patients to afford. As it is faster and longer-lasting than store-bought teeth whitening products, in-office teeth whitening can turn teeth several shades whiter in just a single hour. Free consultations for Invisalign and Lumineers are also available.
Teeth whitening works on the vast majority of stains affecting tooth surfaces. These include discoloration caused by coffee, tea, wine and tobacco. Unlike many store-bought products that use weak peroxide-based formulas or abrasive substances, this in-office whitening treatment involves the use of stronger peroxides administered through the skill of this dentist. The results of the procedure can last for up to a year depending on the patient's lifestyle. Some patients may even benefit from having their teeth whitened regularly. One teeth whitening session can give patients an entire summer of beautiful smiles that light up celebrations and photos with friends.
While a professional teeth whitening is among the most popular cosmetic treatments offered at Sunset Plaza Dental, it is far from the only option for patients who are unhappy with their teeth. Patients may benefit from permanent concealment through dental veneers or dental crowns for internal discoloration and a variety of physical defects, such as chips and cracks. Individuals who have lost teeth can also ask about their candidacy for replacements, such as dental implants, bridges and dentures. For orthodontic treatment, Sunset Plaza Dental is an experienced provider of Invisalign, the virtually invisible way to straighten crooked teeth.
Dr. Poneh Ghasri attended UCLA for her undergraduate degree in neuroscience before attending the School of Dentistry through UCLA. With considerable experience and ongoing attendance in continuing education courses, Dr. Ghasri is devoted to giving her patients healthy smiles that shine. A variety of high-profile clients receive cosmetic dental care from Dr. Ghasri, who enjoys a diverse range of hobbies in her personal life. Area patients particularly appreciate the attentiveness and compassion that Dr. Ghasri brings to her profession.