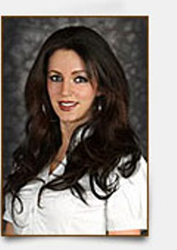 West Hollywood, CA (PRWEB) December 09, 2015
The holidays bring lots of opportunities for smiling. From parties to corporate events and from family gatherings to private celebrations, most people want to put their best smiles forward. Unfortunately, those who have stained or discolored smiles may be spending more time hiding their smiles than sharing them. Dr. Poneh Ghasri and the team at Sunset Plaza Dental, West Hollywood dental office, are helping patients get their smiles ready for the holiday season.
Available specials at Sunset Plaza Dental include:

Free Invisalign consultations that feature free records, free teeth whitening and up to $1,000 off treatment for candidates
Patients can begin their smile-straightening journey at a significantly reduced price and can do it with clear, comfortable aligners instead of metal braces.
This special allows patients to get their teeth whitened at a fraction of the usual cost.
One-hour Zoom whitening for just $195
Zoom is one of the most popular ways to whiten teeth, and this special includes a discount of more than $400 for qualified patients.
New patient specials are also available and include new patient exams for just $49 and free whitening with a paid exam. Dr. Poneh Ghasri works with a team of highly trained dentists and dental specialists to create comprehensive treatment plans for patients of all ages and with all kinds of dental needs.
About Sunset Plaza Dental and Dr. Ghasri, Dentist West Hollywood
Dr. Ghasri is a graduate of UCLA, from which she earned both her undergraduate degree in neuroscience and her Doctorate of Dental Surgery. She has completed several advanced programs in Invisalign, Lumineers and implant reconstruction, and is considered an Invisalign Preferred Provider. She continues taking dental courses to continually improve her craft as well as other courses, including communication, business and leadership classes.
With the right cosmetic and restorative care, no one has to face the holidays with an unflattering smile. Sunset Plaza Dental even has a dental anesthesiologist on staff to help those who are anxious or phobic to better manage their comfort levels so that they can stay calm and relaxed throughout their treatment.