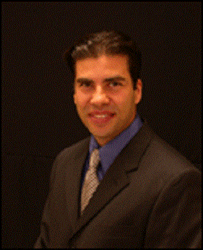 Westlake Village, CA (PRWEB) January 29, 2016
Westlake Village cosmetic dentist, Dr. David Hakimi, now offers comprehensive dental care for patients to get the smile of their dreams in the new year. Several new specials are available for both new and existing patients. A healthy smile can bring a lot more than new confidence: It can also set patients off on the right foot towards better health, too. Numerous studies have connected poor dental health with a higher risk of systemic health problems ranging from diabetes to cardiovascular disease.
Current specials include:

The New Patient Special, which includes a complimentary comprehensive exam and dental X-rays
A professional cleaning for just $69 for new patients
A complimentary cosmetic consultation to learn about ways to make a smile more attractive
10 percent off the price of four or more dental veneers
"By continuously staying up-to-date on the latest advances in dentistry and by using the highest quality dental materials and equipment, you can rest assured that you will always receive the finest care. Whether your dental needs are simple or you are looking for an entire cosmetic make-over, you will always leave our office with a comfortable, healthy, beautiful smile," said Dr. Hakimi's team.
Periodontal disease, tooth decay and tooth loss can increase the risk of such diverse health problems as heart disease, pregnancy complications, obesity and dementia. Preventing or treating these dental issues may be helpful for reducing your risk of other health issues. Dr. Hakimi creates personalized care plans that can help patients optimize their dental health. Available treatments include periodontal treatments, crowns, bridges, veneers, tooth-colored fillings, Lumineers, root canal treatments, TMJ disorder treatments, sleep apnea treatments, partials, dentures, Zoom 2 whitening, sports guards, night guards and dental sedation.
About David Hakimi, DMD
A top dentist, Dr. Hakimi earned his BS in Psychobiology at UCLA before attending Tufts School of Dental Medicine in Boston, from which he earned his DMD. He and his partner Dr. Armon Eben work closely together to ensure their patients have access to the care they need, including general, cosmetic and implant dentistry in a state-of-the-art office that incorporates the latest technology and techniques.