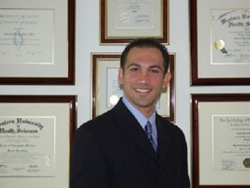 Los Angeles, CA (PRWEB) June 08, 2016
Los Angeles cosmetic surgeon, Dr. Farzin Kerendian, now offers a variety of facial rejuvenation procedures. Faces often show the earliest signs of aging due to environmental and lifestyle factors. Sun damage, smoke exposure, diet, alcohol use and genetics can speed the appearance of aging for many people. Skin may begin to look thin, wrinkled or have an uneven tone. With personalized treatments, Dr. Kerendian can create a more youthful appearance that reflects his patients' natural beauty.
Available treatments include:

Fat transfer to face to add softer, more youthful contours and restore lost volume
Treatment of dark circles under eyes to create a vibrant, healthy appearance
Cheek augmentations to add fullness and more attractive contours
Dermal fillers to restore lost volume or add fullness to specific areas
Eyelid surgery to eliminate a hooded appearance, lift heavy eyelids, remove excess skin or restore lost volume to hollow areas
Brow lifts to lift a weak brow or to reduce wrinkling in the forehead
Chin implants to create a fuller look for a weak chin
Lip augmentation to add fullness to the lips
Facelift, non-surgical facelift, and mini facelift to revitalize and lift the face
Surgical and nonsurgical rhinoplasty to address a variety of aesthetic and functional issues with the nose
Ear surgery to correct ear abnormalities
Microdermabrasion to smooth, soften and correct uneven skin tones and textures
Co2 Fractional Laser treatment
These treatments can be used individually or combined in a makeover depending on a patient's specific needs and goals.
Dr. Kerendian also offers breast augmentation, breast reduction, breast surgery revision, mommy makeovers, liposuction, hernia repair, hand rejuvenation, arm lift, mole removal, tummy tuck and buttocks augmentation.
"Our leading-edge facilities are designed with your comfort in mind and equipped with the most advanced equipment," Dr. Kerendian's staff said about their offices. "They have been newly remodeled and are accredited by the AAAHC, which is the gold standard for outpatient surgery centers. This means that clients can be assured of a safe environment and high-quality care."
Dr. Kerendian offers consultations that allow his patients to learn more about their options.