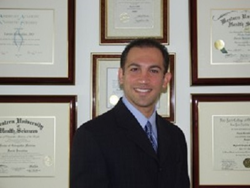 Los Angeles, CA (PRWEB) July 15, 2016
Dr. Farzin Kerendian, LA cosmetic surgeon, is now offering complimentary consultations for cosmetic procedures. Cosmetic surgery has been soaring in popularity over the last few years. In 2014, 15.6 million surgical and minimally invasive cosmetic procedures were performed in the United States, a three percent increase since 2013. As the technology improves and the options expand, more patients are looking for ways to revitalize their appearances or to transform their features. Cosmetic surgery offers virtually endless options for sculpting, contouring, and perfecting faces and bodies.
During a complimentary consultation, patients can learn more about their surgical and nonsurgical treatment options for a variety of cosmetic procedures, including:

Facial rejuvenation for a more youthful appearance
Breast augmentation for a fuller, younger, or more balanced silhouette
Buttocks augmentation for a curvier or more proportionate body
Brachioplasty for slimmer, more youthful arms
Wrinkle correction to address common, age-related skin changes
Liposuction to smooth cellulite and remove stubborn pockets of fat
"On the cutting edge of cosmetic surgery, Dr. Kerendian uses innovative technology and skilled artistry to create your desired look," his team said. "He is dedicated to helping men and women look and feel their best."
Dr. Kerendian incorporates non-surgical procedures into his practice as well, including:
CO2 fractional laser treatments to resurface rough and discolored skin
Non-surgical facelifts to add contour
Non-surgical rhinoplasties to smooth bumps and small abnormalities
Dermal fillers to restore lost volume
Botox to soften and smooth expression lines
Chemical peels to speed cell turnover and renew skin
Microdermabrasion to eliminate the appearance of rough, spotty, or uneven skin
Skin care products to create a personalized skin care routine
Dr. Kerendian's facilities include state-of-the-art equipment and the latest technology. They are accredited by the Accreditation Association for Ambulatory Health Care, or the AAAHC. This ensures they offer safe, high-quality care to their clients. The recently remodeled facilities are comfortable and staffed by highly trained professionals, as well as a board-certified anesthesiologist.