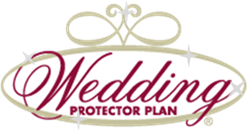 One mother of the bride purchased insurance for her daughter's New Orleans wedding mainly due to the threat of hurricanes. It was when the limo failed to show up on the wedding day that she was grateful she was insured.- Meagan Phillips, Account Exec. WPP.
Tampa, FL (PRWEB) February 14, 2014
Wedding planning is no easy feat and pulling off a perfect wedding is almost impossible. Couples who purchase wedding insurance can rest assured they are making a wise investment in their wedding planning preparations.
Here are the top five reasons why wedding insurance should be on the top of wedding planning lists:
1. Vendor mishaps
In an average wedding, there are over 15 vendors calibrating on one day and each with their own contracts, price, and schedules. While the economy is improving, vendor failure still presents a very real problem. Couples with wedding insurance can recover those lost deposits if a vendor fails to provide the contracted service or good.
2. Catastrophic weather
Tornadoes in the spring, hurricanes in the summer and fall, and blizzards in the winter are all common severe weather situations that have proven that wedding insurance is necessary during wedding planning. The Wedding Protector Plan® urges couples who are at risk for severe weather to purchase an insurance policy in order to avoid additional expense from catastrophic weather.
3. Sudden illness
Wedding insurance policies can provide reimbursement for an insured's non-recoverable expenses if a wedding must be postponed due to an unexpected illness or death which prevents the bride, groom or their immediate family (defined by the Wedding Protector Plan® as parents and grandparents) from attending.
4. Liability
Most event venues require liability insurance for the event to be held on their premises. As an additional option to the Wedding Protector Plan® policy, liability coverage can be added to the policy for additional protection. This coverage protects if a guest is injured at the event or causes damage to property. There is no additional cost for listing the venue as an additional insured.
5. Military deployment
Although specific to those in the military, this coverage is invaluable to those it applies to. Planning a wedding around the often unpredictable schedule of the military can be stressful. If a bride or groom is unexpectedly called to active duty, or has her or his military service leave revoked, forcing a postponement, an insured can file a claim and receive coverage.
About the Wedding Protector Plan®
The Wedding Protector Plan® provides coverage for many problems such as certain severe weather causing wedding cancellation or postponement, transportation shutdowns, lost deposits, and other headaches that can ruin the anticipated celebration. Consumers may also have the option to add liability insurance with no deductible as an endorsement to their special event insurance policy.