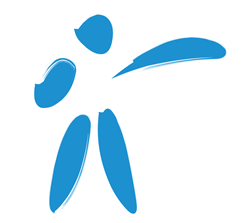 Hong Kong (PRWEB) June 22, 2015
Pacific Prime Hong Kong has released the third article of a three-part report on the cost of individual international health insurance in 94 countries. Titled: The cost of health insurance in different regions, this article takes the 94 countries included in the report and groups them by region.
The countries, divided into five regions (Africa, Asia, Europe, the Americas, and the Middle East) are further broken down into four demographics (Singles, Couples, Families, and Retirees), with the cost of three plan types shown in easy to read graphs. This format makes it simple to find and then compare prices based on the type of plan you are considering and the demographic you belong to.
Highlights for this article include:
The cost of individual health insurance compared by region, broken down by demographic and plan type.
A regional overview at the start of each section.
An in-depth analysis looking at why premiums are so spread out, as well as the influences of major outliers.
Easy to read graphs that enable easy comparison of prices between countries in each region.
Neil Raymond, Managing Director at Pacific Prime, commented, "We have designed this report for expats who are considering moving to a new location, and business managers or owners who are considering new locations for business expansion. With one of the first comprehensive overviews and comparisons of the cost of international health insurance, this report is essential for anyone considering relocating or opening offices in a new country or region."
About Pacific Prime HK
Pacific Prime is the largest international health insurance broker in Asia. With close relationships with the industry's top providers, award winning service, and offices in strategic locations, Pacific Prime is able to offer the best plans for expats, their families, and their companies.
With a staff of international experts, Pacific Prime Hong Kong works with you throughout the whole life cycle of your plan to ensure that you receive not only the best coverage, but also support for any medical emergencies through their claims department.