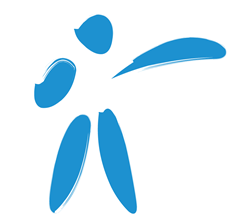 Singapore (PRWEB) June 22, 2015
One of Singapore's top health insurance brokers, Pacific Prime Singapore, has released the third article of their three part report on the cost of health insurance. Titled: The cost of health insurance in different regions, this article takes the 94 countries included in the overall report and groups them by region to allow for a high-level comparison of the cost of international individual health insurance.
The countries included in the report are divided into five regions:
Asia
the Middle East
Africa
Europe
the Americas
with each region being sectioned into four demographic segments (Singles, Couples, Families, and Retirees). Each demographic segment has premiums presented by health insurance plan type:
Plan 1: Inpatient coverage
Plan 2: Inpatient + outpatient coverage
Plan 3: Inpatient + outpatient + maternity coverage
Each of these plan types includes a graph that allows for an easy, visual comparison of the premiums in each country included in the region; offered by the six health insurance providers. Beyond that, highlights for this article include:
The cost of individual health insurance in regions and countries popular with expats.
An in-depth analysis of each plan type in each demographic segment.
An overview at the beginning of each region.
Graphs that visually display premiums, allowing for readers to quickly find and compare premiums for their region and demographic of choice.
Olivier Zeller, Country Manager for Singapore, at Pacific Prime commented on the newly released article, "This part of the report provides expats, HR managers, and business owners considering a move to, or opening new operations in a new region, with a strong overview of what they can expect to pay for international health insurance plans. If you want to know the cost of health insurance in different countries, this is a great place to start."
About Pacific Prime Singapore
Pacific Prime is the largest international health insurance broker in Asia. With close relationships with the industry's top providers, award winning service, and offices in strategic locations, Pacific Prime is able to offer the best plans for expats, their families, and their companies.
With a staff of international experts, Pacific Prime works with you throughout the whole life cycle of your plan to ensure that you receive not only the best coverage, but also support for any medical emergencies through their claims department.