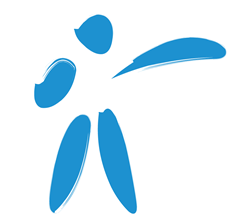 Shanghai (PRWEB) June 22, 2015
Pacific Prime China, one of the country's largest international individual health insurance brokers, has released the third part of a three-part report on the cost of health insurance in 94 countries. Titled: The cost of health insurance in different regions, the third article of the report presents the cost of individual international health insurance for each country grouped by region, with China being included as part of Asia.
The regions in this part of the report include:
Asia
Africa
The Middle East
The Americas
Europe
With each region presenting the cost of insurance for four demographics (Single, Couple, Family, and Retiree) with three levels of plan for each demographic:
Plan 1: Inpatient coverage
Plan 2: Inpatient and outpatient coverage
Plan 3: Inpatient, outpatient, and maternity coverage.
Each of the plan levels for all four demographics includes a graph with the premiums offered by the top six health insurance providers, allowing for easy comparison of all of the countries included in that region. This makes it simple for the reader to quickly find the relevant information they are looking for. For example, if you are in China and want to compare single premiums for Plan 1 in Asia, you can quickly and easily find this information.
Highlights for this article and China include:
Individual health insurance costs grouped on a regional level and broken down by demographic and, subsequently, type of plan.
An overview of each region.
In-depth analysis that looks at factors including common outliers and influences on premiums for each plan type.
Graphs that visually highlight the cost of individual health insurance for each plan level and demographic for the countries in each region.
Pierre de Mirman, Country Manager for China at Pacific Prime, commented, "This third part of the report has been designed for expats, HR managers, and business owners who are considering relocating, have a colleague who will be relocating, or will be opening a business in a new location, and would like to know the cost of health insurance in different countries of the region they prefer. If you are considering moving or obtaining new insurance in China, this article can be a useful tool from which to start your search."
The third article is available to download for free now from Pacific Prime's Cost of Health Insurance site.
About Pacific Prime China
Pacific Prime is the largest international health insurance broker in Asia. With close relationships with the industry's top providers, award winning service, and offices in strategic locations, Pacific Prime is able to offer the best plans for expats, their families, and their companies.
With a staff of international experts, Pacific Prime works with you throughout the whole life cycle of your plan to ensure that you receive not only the best coverage, but also support for any medical emergencies through their claims department.