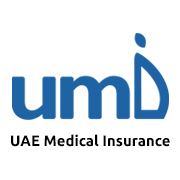 Dubai (PRWEB) June 17, 2015
UAE Medical Insurance (a licensed division of Medstar, a wholly owned Pacific Prime subsidiary) has recently released the second article of a three part report on the cost of health insurance. Titled: The cost of health insurance in top expat destinations, this article looks at health insurance premiums in six top expat destinations, including the UAE.
Because the number of countries is lower in Article 2, UMI has increased the number of insurance providers from six to eleven. Each provider was selected because they offer three types of plan to the four main demographic segments in the report.
To make this report as easy as possible to navigate it has been segmented by country, with each country being further divided by demographic and then again by plan type. This allows the reader to quickly find the relevant information they are looking for. This information includes:
Each of the six countries being ranked based on the average cost of insurance.
The spread of costs based on each demographic
The spread of costs based on plan type
An analysis that looks at the costs of individual international health insurance in each country and the major influences.
Highlights for the UAE
Despite cities like Dubai offering some of the most advanced medical care in the region, if not the world, the country is ranked 5th out of 6 in terms of the cost of health insurance.
Couples can expect to pay between USD 3,264 and USD 14,132 for a plan - depending on the type of coverage they select.
The premium for a single international health insurance plan falls between USD 1,632 and USD 7,066.
Because the DHA reforms enacted in early 2015 have made insurance mandatory for all foreign workers, it is essential that companies and expats looking to move to Dubai secure insurance before they arrive. As such, Article 2 can be a big help in the search for the right plan.