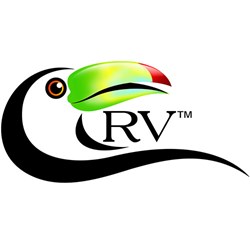 (PRWEB) August 26, 2013
"Such incredibly complex customization was necessary during the design phase of CostaRicaVacations.com, making it the most sophisticated project that IMG (Inbound Marketing Group) has taken on to date," Richard Rukavina, CFO with IMG said today via telephone from Victoria, BC in Canada.
Very large increases in the flow of tourists to Costa Rica are far from over and the Institute of Costa Rican Tourism (ICT) projects 2.4 million tourist arrivals by the end of 2013. The explosion of tourists seeking eco-tourist destinations bodes well for Costa Rica, one of the world's leading sustainable tourism countries.
"We are very excited to get this new interface into the hands of the public. Our goal with the relaunch of the website, was to provide a top-notch online shopping experience for those looking for the best selection while looking for Costa Rica vacation packages," Don Halbert founder of CRV stated emphatically.
"Going outside the box was necessary on this one, the site is a powerhouse of design on the backend and we involved an international team of engineers as well as seeking contributions from writers and travel experts across Costa Rica who all helped with the production of this masterpiece," the tourism entrepreneur added.
"Our clients consistently tell us that the custom vacation package our team of travel experts planned for them, was the most exceptional travel experience of their lives and that they can hardly wait to return. This is a goal we will continue to accomplish day in and day out," Mr.Halbert would later add.
The really exciting and outstanding aspects of the Costa Rican experience will be accessed best by a staff of fully experienced personnel skilled in the best travel spots you might not find on any travel map. It takes years to build that kind of experience that CRV brings to the tourist marketplace.
The nature and quality of transportation are an integral part of a happy and successful eco-vacation experience. Quality well-maintained vehicles with expertly trained drivers will ensure safety and comfort on a well deserved break from the sometimes hectic demands of daily life.
The accommodations in Costa Rica can range from super luxurious to rustic. The challenge is to get travelers into the lodging that best suits their budget and specific lifestyle. Striking this balance requires the practiced skills of a long time resident of Costa Rica.
One of the ways to understand what the lodgings are like is to actually stay in them and that is one of the things that CRV does. The combination of value, character and service are the cornerstones of any stand out delivery in the hospitality sector. CRV seeks out those hotels and experiences them themselves so that CRV clients know, when they visit, that their stay here will be the most comfortable and inviting as outlined throughout the extensive online catalog at Costa Rica hotels.
The emergence of green tourism has taken many forms in Costa Rica and has been contributed to by a multiplicity of approaches. The forward thinking and responsible nature of hoteliers who've embraced the concept of sustainable tourism, have supercharged the eco-tourist movement.
Developing tours and activities that bring tourists into direct contact with the very things that attract them to this jungle paradise has been another spark-plug of environmental awareness. The type of people that show up are sometimes volunteers that aid in the protection and population expansion of creatures like sea turtles and dolphins. Or they might be people looking for that once in a lifetime experience of seeing a humpback whale breach the surface as it hurls its immense body from the waves in acrobatic finece. Thousands of very committed birdwatchers make the pilgrimage to this birding paradise yearly to be stunned by the vast numbers and beauty of bird species that make Costa Rica either a permanent or transitional home.
These environmentalists and conservationists connect this country to a worldwide network of others working to make sure that what they were able to witness here, will remain for many generations to come.
The growth of eco-tourism will be aided by the intelligent application of technology to help an increasingly mobile world population experience the ecological fortresses that continue to exist with the purposeful assistance of those who care.
No details are too small to be considered so look at eco-consciousness in Costa Rica like the mint on the pillow. Most of our experiences are not catalogued in our table top photo albums. The real memorable experiences are catalogued in our clients hearts and minds.
About Costa Rica Vacations (CRV):
Founded in 1998, Costa Rican Vacations (CRV) mission is to create lasting memories you and your family will treasure forever. Remember, "travel is the one thing you buy that makes you richer."
CRV takes pride in recognizing each customer's unique needs and creates a tailor made vacation itinerary to suit their needs. CRV is a privately held company headquartered in Tamarindo, Costa Rica. For more information on booking your next holiday to Costa Rica, visit: http://costaricavacations.com.