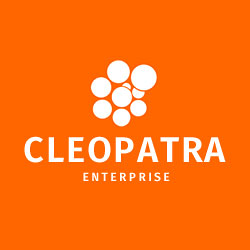 Cleopatra Enterprise is one of the most used cost engineering solutions available in the market
Zwijndrecht, The Netherlands (PRWEB) March 22, 2016
In an effort to continuously meet market demand and to stay ahead of competition, Cost Engineering has released the latest version of their software Cleopatra Enterprise. The company has put considerable time into further integrating the functionalities of the cost estimating and cost management software. Christiaan des Bouvrie, CEO of Cost Engineering: "as a result of challenging market conditions, clients increasingly focus on effective ways to keep control of their project costs. Add to that the increasing complexity of industry projects, and it's clear that you need to offer a wide range of functionalities to remain an interesting solution".
Cost Engineering is in the process of further expanding their already global presence. Headquartered in The Netherlands, they are able to offer local support through their network of partners. Des Bouvrie: "This release of Cleopatra Enterprise is an important step to realize our ambition to become one of the most prominent global suppliers of services and software in the field of cost estimating and cost control". With 2015 being a record year in terms of sales and revenue, they sure seem to be on the right track. The next release of Cleopatra Enterprise, containing several incremental but interesting updates, is planned for the third quarter of this year.
About Cost Engineering
Cost Engineering Consultancy, founded in 1996, provides cost engineering services and software for capital projects of all types to owners and contractors. Their consultants understand the challenges of a project and the costs involved. They know how to estimate and control those costs throughout all the project phases, from initial concept design to execution. Cost Engineering combines professional support and advice with out-of-the-box cost management software and extensive cost databases.