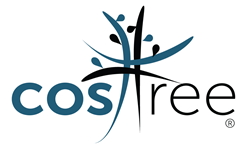 Sacramento, CA (PRWEB) June 26, 2014
CostTree is proud to announce that they have launched the nation's premiere web-based cost allocation plan preparation application. No longer are local governments a slave to their consultant or antiquated systems, CostTree is here to provide a better way to prepare your cost allocation plan in-house.
CostTree's features are robust and include multiple user roles, excel uploads, error checks, document repository, and many more. CostTree's experienced leadership team dreamed up every single feature that they ever wanted in a system and are excited to share it with local governments throughout the US. CostTree recently attended the GFOA National Conference in Minnesota, the VGFOA Conference in Virginia City, the OMFOA Conference in Oregon and the CSMFO Conference in Palm Springs.
CostTree's leadership team is dedicated to their client's successful deployment of their solution and is proud to support their industry leading application. CostTree's team is available to demonstrate the system and its many features via a WebEx Demo. Find out more information on CostTree or schedule a demo today at http://www.costtree.net.