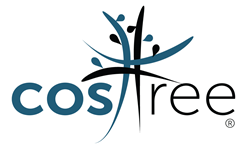 Sacramento, CA (PRWEB) May 10, 2016
Just two years after launching CostTree out of her Sacramento garage, Nicolie Lettini has turned a necessary but manual and tedious chore of the accounting world into a cost recovery machine, enabling over 70 cities, counties and nonprofits to save more than $150 million.
If budgeting is planning how much should be spent in advance, cost allocation is the figuring out how much was actually spent and finding opportunities to have spending reimbursed. Lettini's software start-up CostTree has moved this manual, complicated, often error-prone process typically outsourced into a simple, accurate Cloud-based platform that organizations can run themselves.
CostTree, which turned two years old last month, has already saved its clients over $150 million in mostly taxpayer dollars. CostTree, based in Old Town Sacramento and having grown to 14 states, empowers users to generate these savings in three ways:
1) Just as we do with our taxes—taking a historically paper-based and complicated process (cost allocation), and automating it. Reducing the work and opportunities for human error. Making accounting and finding savings—dare it be said—fun.
2) Enabling organizations to identify spending that should be reimbursed, often because it was incurred in fulfilling a grant or was actually spent on behalf of someone else.
3) While organizations usually take budgeting for the year ahead seriously, they tend not to look back on what they actually did spend, and use that knowledge to manage costs down or justify requests for increased funding. Because cost allocation has always been hard. Now it's easy. And a money maker.
Some of CostTree's biggest successes in its two years to date include:

The City of Boston, Massachusetts which has recouped tens of millions of dollars in
additional reimbursements;
El Paso County, Colorado, which recovered $8 million in lost reimbursements;
City of Madera, California, experienced an over 2,000% return on investment in just their first year using CostTree.
These are real dollars that are really coming back to our cities, counties and nonprofits, which will use them to provide needed services that otherwise couldn't be funded. With more cities nationwide joining CostTree each month—and an estimated at least $14 billon in nonprofit overhead eligible for reimbursement this year alone—CostTree is turning spending into savings.
###
About CostTree:
CostTree is the only cloud-based system that empowers governments and nonprofits to identify the "true cost" of providing services. Through a powerful, cost effective, user-friendly cost allocation engine, CostTree enables organizations to assign overhead costs to the services they provide and then apply for federal government reimbursement on those costs. CostTree, which has already provided greater financial transparency and saved tens of millions of dollars for local governments nationwide, has expanded its platform to nonprofits now presented with additional Federal reimbursement opportunities as a result of new regulations. From cities and counties coast-to-coast (Boston to Colorado Springs to Burbank), water districts and transit agencies, over 50 government agencies have improved compliance and identified new reimbursement opportunities, empowering them to do more, with more. Visit https://www.costtree.net for more information.