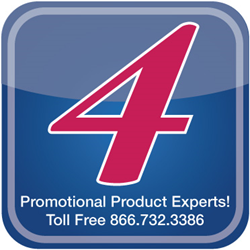 Essex, CT (PRWEB) May 12, 2014
For those who run businesses changing prices are inevitable. A new report out by Counselor Magazine is warning both manufacturers and consumers that cotton prices are about to reach a two-year high. 4AllPromos is accustomed to the changing markets related to cotton, plastics and other materials used to produce quality custom imprinted and promotional products. The product experts at 4AllPromos are always prepared to find the best prices and products regardless of the landscape.
"While high cotton price may concern fashion retailers the news is not expected to dramatically affect the promotional product business," says 4AllPromos President, Cosmo Corigliano.
4AllPromos 'Lowest Price Guarantee' protects customers from overpaying for custom imprinted apparel including hats, t-shirts, sweatshirts and jackets.
4AllPromos knows clients and their customers love custom imprinted apparel. However, there are so many unique, affordable and useful custom imprinted products that customers can wear and use. For those looking to cut costs or stay out of the cotton bidding war 4AllPromos also offers custom imprinted tote bags, office supplies, sunglasses, sports bottles or other non-cotton promotional products.
Earth-friendly and recycled items can also cut down on the cost of cotton. 4AllPromos offers a large assortment of earth-friendly products featuring recycled plastic and cotton. So many businesses and shoppers are opting to go 'green' or be more mindful how products are made. Offering customers earth-friendly products at affordable prices makes the decision much easier.
As warmer weather is starting to creep across the country businesses and manufacturers are starting to think about promotional apparel including t-shirts and hats and other custom imprinted apparel that make perfect gifts and purchases during summer travel.
Industry officials attribute the price increase to a supply and demand in light of the strengthening economy. However, economists say that high prices might not be too much to worry about and they expect many farmers to be able to produce bigger crops next year if the demand continues.
4AllPromos is a leading online distributor of custom imprinted and promotional products including apparel, drinkware, office supplies, tradeshow giveaways and gourmet gifts. For more information about how to order custom imprinted, engraved or promotional giveaways visit http://www.4AllPromos.com.