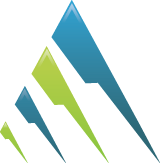 Boise, ID (PRWEB) February 28, 2014
Cougar Mountain Software recently released two new eBooks that benefit non-profit organizations. These publications help non-profits make better decisions as they select their accounting software and teach them how they can protect their organization's financial resources.
The 2014 Non-Profit Edition of Stress Free Account Software Selection identifies the factors that organizations should consider as they select their first accounting solution or replace an existing non-profit accounting software program, like QuickBooks or another product, that is not tuned to non-profit accounting. The guide was written for executive directors, board members, accounting personnel, bookkeepers, and administrative staff members that are involved in the analysis and selection of their organization's accounting solutions. The eBook contains 10 reasons organizations implement or change their accounting software and five decision factors employees should consider as they review potential solutions. A simple scoring mechanism is offered to help organizations identify which of the decision criteria may be the most important.
The eBook: How to Save Your Organization $147,000 provides information on how organizations can protect themselves against the crimes of fraud and embezzlement. The book was assembled with Denise McClure, CPA, CFE of Averti Solutions, who provided her experience and expertise on where fraud occurs and the steps organizations can take to reduce the risk. Five common types of fraud and embezzlement are described, along with red flags and examples that could signal that a non-profit organization is vulnerable to this type of crime. The eBook is augmented with detailed step-by-step assessments and checklists that will help non-profit organizations identify and implement strong internal controls, which are often the best defense against these offenses.
About Cougar Mountain
Cougar Mountain Software has provided business accounting, nonprofit accounting, and point of sale software solutions to thousands of retail, wholesale, nonprofit, and service-based businesses around the world. Our 32 years of success comes from two key practices: employing in-house accounting and business professionals for our sales, support, training, and development teams, and listening to our clients. Our team of business and accounting experts provides our customers with the personalized service they need to make the right decisions about their accounting solution.