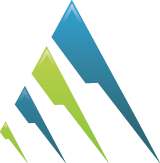 The quality level of the Denali product is extremely high, which is a high priority and non-stop pursuit of our team.
Boise, ID (PRWEB) December 26, 2013
Cougar Mountain Software recently released updates to two existing products: CMS Professional 2014 and Denali 3.2.
Denali 3.2 SP17 includes a small number of defect corrections and a list of new features that enhance the program. The new features include changes to General Ledger, Bank Reconciliation, and Sales. CMS Professional 2014 SP1 includes updates to tax forms and tax tables.
"2013 has been a very productive year for our product development, testing, and quality assurance teams. Denali 3.2 SP17 represents our 6th Denali release in 2013, making the year one of our most aggressive," reports Ann Geisel, Cougar Mountain Software's Product Manager. "We have been able to provide user-identified enhancements and also include a number of defect corrections. Overall, the quality level of the Denali product is extremely high, which is a high priority and non-stop pursuit of our team. The hard work of these teams during the year will help us achieve new product goals in 2014."
Denali Payroll will be released in the first half of 2014. Existing customers, small businesses, and nonprofit organizations that require comprehensive payroll processing with benefits such as ease of use, decreased processing time, accuracy, and compliance will appreciate the advantages that the Denali Payroll software offers. Information about the benefits, features, and process improvements can be found on the Cougar Mountain Software website. Ann Geisel adds, "Please connect and contribute your suggestions for Denali Payroll on our Customer Voice site where you can provide product feedback and participate in the voting on existing suggested enhancements."
About Cougar Mountain
Cougar Mountain Software has provided business accounting, nonprofit accounting, and point of sale software solutions to thousands of retail, wholesale, nonprofit, and service-based businesses around the world. Our 32 years of success comes from two key practices: employing in-house accounting and business professionals for our sales, support, training, and development teams, and listening to our clients. Our team of business and accounting experts provides our customers with the personalized service they need to make the right decisions about their accounting solution.