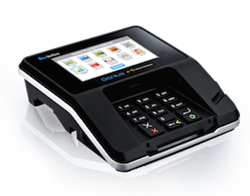 This reduces the risk of credit card theft or skimming thefts.
Boise, ID (PRWEB) June 04, 2014
Cougar Mountain Software, a leading provider of accounting software, announced the release of a new version of their accounting system, Denali 4.0 Genius™ Edition, which includes the integration of the proprietary Genius™ Customer Engagement Platform™ system from Merchant Warehouse. In addition, the release includes a limited number of Denali Payroll updates.
The integration of the Genius platform into the Denali accounting software is significant for small businesses looking for comprehensive accounting software and payment processing. The Genius platform provides merchants of all sizes with unprecedented flexibility and scalability to respond to market changes and customer preferences. It allows users to accept any kind of payment, discount, or loyalty program through a single transaction from a single customer engagement device. This eliminates the need for time-intensive or expensive hardware updates. Designed to evolve with the payment landscape, the solution presents merchants with the opportunity to turn every transaction into an interaction through integrated commerce and marketing features, as well as seamlessly connect user preferences across every shopping channel.
Denali Accounting allows businesses to capture customer payments without having to store any payment processing details. Dave Haworth, EVP at Cougar Mountain Software, adds, "The integration of Genius, which is PA-DSS compliant, allows the POS system to be removed from the financial transaction. This reduces the risk of credit card theft or skimming thefts which we understand consumers are concerned about."
"Customers will see evidence of the integration in their payment reports and in the use of the Sales and Accounts Receivable processes," states Ann Geisel, Product Owner at Cougar Mountain Software. This integration with Merchant Warehouse's Genius system will give small to medium sized retailers the opportunity to participate in new and evolving payment processes. This will save them time and money, secure their customers' credit card and payment information, and help them prepare for the 2015 EMV liability shift.
About Merchant Warehouse
Merchant Warehouse is a leading provider of payment technologies and merchant services. The company's solutions enable businesses to more effectively connect and engage with their customers regardless of how, where, or when they choose to shop. Merchant Warehouse's flagship technology solution, the Genius™ Customer Engagement Platform™, supports both traditional and new payment types, including mobile commerce, from a single countertop acceptance device.
Merchant Warehouse offers innovative payment solutions that help online and brick-and-mortar retailers, as well as point-of-sale (POS) developers, value-added resellers (VARs) and agents, strategically grow their business. Merchant Warehouse is one of the fastest growing payment technology companies in North America.
About Cougar Mountain
Cougar Mountain Software has provided business accounting, nonprofit accounting, and point of sale software solutions to thousands of retail, wholesale, nonprofit, and service-based businesses around the world. Our 32 years of success comes from two key practices: employing in-house accounting and business professionals for our sales, support, training, and development teams, and listening to our clients. Our team of business and accounting experts provides our customers with the personalized service they need to make the right decisions about their accounting solution.