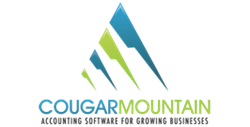 Dave Haworth has the skill set and track record of achievement that will accelerate our growth.
Boise, ID (PRWEB) December 18, 2013
Cougar Mountain Software recently announced the promotion of Dave Haworth to Executive Vice President. Since joining Cougar Mountain Software in 2004, Haworth has held numerous positions, which include Business Development Manager, Director of Customer Support, and most recently, Chief Sales Officer. Haworth's promotion will allow Chuck Gossett, Chief Executive Officer, greater focus to set the direction of the company and to identify and remove barriers to achieving company goals. Gossett will continue to manage financial opportunities, as well as strategic alignment and execution.
"In the past years, Dave Haworth has been instrumental in elevating our business process, employee collaboration, and achieving greater efficiencies within the company," states Chuck Gossett. "These successes will help Cougar Mountain accelerate our abilities to better serve customers and expand within this highly competitive accounting software market."
Cougar Mountain has recently established an aggressive three-year plan that includes improved product opportunities, technological advances, channel partner expansion, cloud and mobile strategies, service advancements, and vertical expansions. Overseeing the execution of the plan will be a primary responsibility of Dave Haworth.
"Our road map for the coming year includes multiple product releases for our existing business segments and Denali Payroll, an innovative powerful and user-friendly solution early in the year," states Dave Haworth. "I am truly excited to be leading the team that will write the next chapters of Cougar Mountain's successful history. Innovations in the areas of mobile and cloud will help us serve our customers better and respond to market needs for accounting products that go beyond minimal business processes, help organizations reduce fraud, and scale as organizations grow."
"Dave Haworth has the skill set and track record of achievement that will accelerate our growth," states Chuck Gossett. "As we transition into a new phase of product development and expansion, I'm thrilled to have Dave as our Executive Vice President."
About Cougar Mountain
Cougar Mountain Software has provided business accounting, nonprofit accounting, and point of sale software solutions to thousands of retail, wholesale, nonprofit, and service-based businesses around the world. Our 32 years of success comes from two key practices: employing in-house accounting and business professionals for our sales, support, training, and development teams, and listening to our clients. Our team of business and accounting experts provides our customers with the personalized service they need to make the right decisions about their accounting solution.