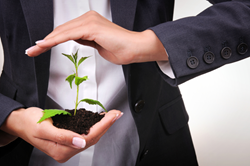 CounselLink is a best-in-class product for ELM – and it's ahead of the curve for benchmarking and reporting.
Raliegh, NC (PRWEB) November 06, 2014
LexisNexis® Legal & Professional, a leading provider of content and technology solutions, announced today that The Hanover Insurance Group has selected the LexisNexis CounselLink® product for its external legal e-billing platform. Amid a highly competitive vendor landscape, and after a structured and thorough review, a cross-functional Hanover team selected the CounselLink product.
A key differentiator for the insurance company was the CounselLink platform's unique capability to address robust reporting and benchmarking needs of a large property and casualty insurance carrier. This capability will enable the company to continue to effectively manage outside legal resources and expenses as the company continues to profitably grow its business.
"CounselLink is a best-in-class product for ELM – and it's ahead of the curve for benchmarking and reporting," said attorney Fredrick Schill, director of Outside Litigation for The Hanover Insurance Group. "The promise of CounselLink is to provide us with the means for managing outside legal services – making sure we get the best possible outcomes."
The CounselLink product has more than $16 billion in law firm invoice data available to customers through its insight database, which have been anonymized and aggregated to produce broad and comprehensive legal trend reports. The most recent report, for example, demonstrated that among corporate legal departments in the insurance vertical, 50% were using fewer law firms than in the previous year, while 42% were using more law firms; the remaining difference remained flat.
As a CounselLink client, The Hanover Insurance Group will have access to data like this, albeit with a much greater degree of granularity. More importantly, this granularity will enable the organization to develop custom benchmarks based on aggregate data from a peer group within the insurance sector.
"We've observed dramatic new interest from legal departments in data and analytics as part of an overall system for managing corporate legal work – not just because it allows legal, risk or claims departments to effectively manage spend – but rather because it helps affirm the value of the legal department to the business," said Jonah Paransky, vice president and managing director of Product Management for the LexisNexis software division. "We welcome The Hanover Insurance Group into our family of customers and look forward to helping the organization drive better legal outcomes through data, analytics and reporting."
About LexisNexis® Legal & Professional
LexisNexis Legal & Professional is a leading global provider of content and technology solutions that enable professionals in legal, corporate, tax, government, academic and non-profit organizations to make informed decisions and achieve better business outcomes. As a digital pioneer, the company was the first to bring legal and business information online with its Lexis® and Nexis® services. Today, LexisNexis Legal & Professional harnesses leading-edge technology and world-class content, to help professionals work in faster, easier and more effective ways. Through close collaboration with its customers, the company ensures organizations can leverage its solutions to reduce risk, improve productivity, increase profitability and grow their business. Part of Reed Elsevier, LexisNexis Legal & Professional serves customers in more than 175 countries with 10,000 employees worldwide.
LexisNexis helps professionals at law firms and legal departments of all sizes manage the business element of their practice or departments with innovative software and mobile solutions for customer relationship management, time and billing management, matter management, client analysis, legal holds and more.