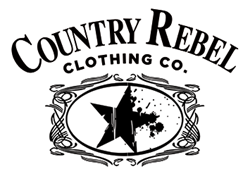 San Diego, CA (PRWEB) August 12, 2014
Ladies who are looking for the edgiest cowgirl style clothing should head over to CountryRebel.com, where some of the Country Rebel Clothing brand's most popular country t-shirt designs for women are currently on sale, some for less than 70% off the original price. This new country clothing brand gives a new take on the country lifestyle, offering a modern edge to classical country themes and kicking it up a notch when it comes to style and entertainment.
For thousands of fans, the opening of Country Rebel Clothing Co.'s online store has been highly anticipated, and rebel girls & guys all over the nation are eager to wear their favorite designs proudly. With the drastic evolution of today's country music scene from what it was 30, 20, and even only10 years ago, Country Rebel Clothing Co. aims to provide fans with a fresh new look that is reflective of their carefree, rebellious nature, and their desire to have fun above all else.
This "rebel attitude" is quite apparent in many of the shirt designs that are available at the Country Rebel shop. Best-sellers like the "Bad A** Woman" and "Heart Of A Rebel" shirts convey the spirit of the brand, while the "Country Rebel Classic" encourages people to "Rise Against Conformity" and "Live For The Moment." However, underneath this renegade spirit is a deep rooted country pride, a love for country, and the values that make the country lifestyle so unique and enduring.
Another great quality of the Country Rebel website is its dedication to great country music. Country music fans can access their website's video vault from the main page and be treated to some of the best country music videos available today. Updated on a daily basis, the video vault is easily searchable and includes both modern and classic country music artists, ranging from Johnny Cash and George Strait to Miranda Lambert and Jason Aldean. Those who love country music and country style will be able to find both in heaps at this great new website!
The Country Rebel website also offers visitors a chance to sign up for the Country Rebel VIP List for free. By signing up for the VIP list, country music fans receive special discounts on apparel, along with weekly opportunities to win free concert tickets, autographed memorabilia, and invitations to exclusive parties.
To find out more about what Country Rebel Clothing Co. has to offer, head to CountryRebel.com.