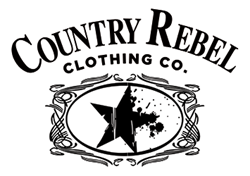 San Diego, CA (PRWEB) August 01, 2014
Country Rebel Clothing Co. recently opened their online shop and entertainment site for business, and those who are searching for great Country Rebel apparel can now visit CountryRebel.com to get their "Quality Threads & Entertainment". Those who love Dolly Parton songs should also definitely head over to the website since, aside from cool country style clothing, the website also features many of the best country music videos around; a list that would certainly be incomplete without hits from the "Queen of Country".
The Country Rebel video vault can easily be accessed through the link at the top of the Country Rebel main page. From here visitors can easily search for their favorite country music artists in the drop down menu at the top right of the video page. Those who love Dolly will also see that aside from her showing up regularly in the video page's daily updates, Ms. Parton has a category all her own in this section.
In this section, Dolly Parton fans will be able to view and listen to some of this country queen's greatest hits, including duets with other country greats like Vince Gill, Kenny Rogers and Shania Twain. Visitors to CountryRebel.com can listen to the beautiful harmonies of songs like "Coat Of Many Colors" and "I Will Always Love You" while checking out the other great stuff country rebel has to offer.
If country fans needed any more encouragement to check out the website, there is also the fact that the Country Rebel Clothing Co. brand offers free giveaways for those who want to sign up for their VIP List. Those who join Country Rebel's VIP List will have access to special discounts at the Country Rebel store, and also have the chance to win cool country swag, like free concert tickets, signed memorabilia, and invitations to exclusive country music parties.
To find out more about what Country Rebel Clothing Co. has to offer, head to CountryRebel.com.