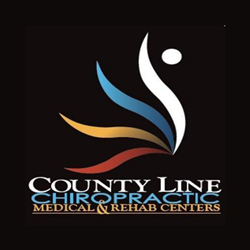 FORT LAUDERDALE, Fla. (PRWEB) July 13, 2020
Car accident victims have a new place to turn when seeking treatment for ongoing aches and pains, now that County Line Chiropractic has opened a new location in East Fort Lauderdale.
County Line Chiropractic specializes in helping car accident victims deal with their injuries in a holistic manner that doesn't involve pain medication or invasive treatments and procedures. Instead, they believe that a customized treatment plan should dive into the root cause of the pain. Now with six convenient locations, it is easier than ever for patients with new or chronic pain to seek treatment.
The new East Fort Lauderdale location at 926 East Cypress Creek Road in Fort Lauderdale, Florida, offers several versatile treatment options and diagnostic tests. Run by Dr. Laura Hochstein, formerly of the Miami Gardens location, patients can receive ultrasound therapy, hands-on chiropractic treatments, and physical rehabilitation in a private treatment room. Patients can schedule an appointment over the phone or online, and walk-ins are also welcome. Transportation for auto accident victims will also be offered at the East Fort Lauderdale location.
Dr. Laura Hochstein is a Broward County Native who has a Bachelor of Science degree in Biology, as well as a Doctorate in Chiropractic Medicine. She was inspired to become a chiropractor after growing up watching her father, Dr. Robert Hochstein, help patients pinpoint the underlying causes of their pain. Now, she continues the legacy from the new County Line Chiropractic office in East Fort Lauderdale.
For more information about the new East Fort Lauderdale location, visit the County Line Chiropractic website.
More About County Line Chiropractic
At County Line Chiropractic, our mission is to help our patients find pain relief through natural recovery. Our experienced chiropractors are determined to find the source of your injury and design a customized care plan to heal your body effectively and naturally to reduce long-term or chronic pain. We have been serving the residents of Miami Gardens, North Miami Beach, Plantation, Pembroke Pines, and Lauderhill in Florida since 1986 and are ready to help you.
We offer chiropractic care to anyone suffering from chronic pain or muscle aches and pains, as well as victims of work or auto injuries. Whatever your pain stems from, we will help find the cause and offer relief. Our chiropractors in the Broward and Miami-Dade counties help develop customized, non-invasive plans for long-term chiropractic care. For more information, please visit the County Line Chiropractic website (http://www.countylinechiro.com) or call 800-811-1231.