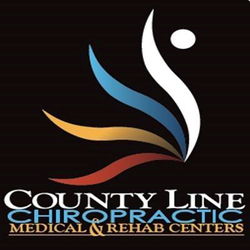 LAUDERHILL, Fla. (PRWEB) September 23, 2020
County Line Chiropractic's Pembroke Pines location welcomes a new doctor aboard their team, Dr. Leomilka Torres. Her goal is to aid the long-term recovery of car crash victims and those of other accidents by identifying the source of their pain. She will also design customized care plans to treat their injuries without invasive surgeries or addictive medications that often just mask the pain. The County Line team takes a more holistic, natural approach that helps people from all walks of life feel better and move forward with their lives.
With the pandemic still in full swing, more people are going out for "drives" than ever before in an effort to get out of the house and remain socially distanced. However, this increase in road activity has resulted in a rise in car accidents and injuries that can cause great disruption and trauma in the lives of their victims. The last few months of limited activity have made all motorists more susceptible to severe car accident injuries than ever before.
Luckily, County Line Chiropractic in Pembroke Pines offers customized care plans that go beyond the "one size fits all" approach that many other clinics use. Instead, the practice offers customization based on the individual's body, goals, injuries, and medical history.
"Everyone walks a different road to recovery," Dr. Torres says. "People have different levels of health before accidents occur, and therefore, it takes customized plans to begin the recovery process. Too often, doctors work off of predetermined charts and plans that are unsuccessful for many people. Our customized care plans help Pembroke Pines residents not only recover from accidents but actually feel better than they did before, in many cases."
A customized care plan takes medical histories, physical exams, digital scans, and unique injuries into consideration to create a personalized path to recovery and pain management. Dr. Torres' gentle approach helps patients ease into the healing phase to make recovery more manageable. However, it is best for patients to seek treatment as soon as possible, regardless of how long ago an injury occurred.
"Injuries can worsen over time, but there are very few instances when the injury is so severe that you cannot undo at least some of the pain and damage," Dr. Torres says. "Our customized care plans have a notable success rate."
For more information, please visit the County Line Chiropractic website or call 1-800-811-1231.
More About County Line Chiropractic
At County Line Chiropractic, our mission is to help our patients find pain relief through natural recovery. Our experienced chiropractors are determined to find the source of your injury and design a customized care plan to heal your body effectively and naturally to reduce long-term or chronic pain.
We have been serving the residents of Fort Lauderdale, Miami Gardens, North Miami Beach, Plantation, Pembroke Pines, and Lauderhill in Florida since 1986 and are ready to help you. We offer chiropractic care to anyone suffering from chronic pain or muscle aches and pains, as well as victims of work or auto injuries.
Whatever your pain stems from, we will help find the cause and offer relief. Our chiropractors in the Broward and Miami-Dade counties help develop customized, non-invasive plans for long-term chiropractic care.
To make an appointment, please visit our website or call 1-800-811-1231.