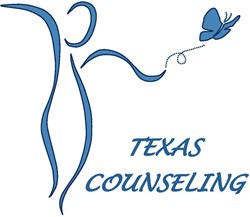 Dallas, TX (PRWEB) November 22, 2013
The radiant joy of summer gives way to the dark and dull winter as cabin fever becomes a way of life and the TV becomes the center of the home. During the fall and winter months, most couples tend to stay home and turn to the slow nights in front of the TV with a bowl of popcorn and the trusted Snuggies. Tension increases between couples, due to more time spent together and seemingly endless days of mundane routines and chores. Adding a little spark and interest to your everyday life can decrease the tension, and help you look forward to the season. Galit Ribakoff of Texas Counseling has a few creative ideas to help couples spice up the winter months, and reduce stress.
Divide Chores and Agree on Chore-Free Days.
•Write all chores and responsibilities on pieces of paper, fold them, and put them into a hat. Take turns picking a chore from the hat and create a list. Bargain and discuss your chores' likes and dislikes. Divide some chores equally, such as loading and clearing the dishwasher. Even folding laundry together can be an opportunity to tell jokes, discuss future dates, watch your favorite show, or listen to music while you work. Like they say, time flies when you're having fun.

Create a new routine of chore-free days, dispersed among the chore days. Focus on play. Reward each other for hard work.
Take turns in planning the chore-free days.
Always plan for tomorrow. Look forward to the awaiting surprise.
Cold Days Can Bring Hot Times at Home.

Going out can be replaced by doing fun things at home. Order a favorite take-out food and play board games, plan a trip, or cut pictures from home improvement magazines for a wish list. Plan the next trip, watch a funny movie, or invite another couple to enjoy a fun conversation over coffee.
Cuddling under a warm blanket in front of the fireplace, or while watching a fun movie can add the missing spark, reminding your mate of the lover who stole her/his heart. Playing board games with sexual undertones can also bring couples closer, and reintroduce some much needed affection to their lives.
For an extra special time, visit a sex store together, where each one of you will buy something special to use that night. Keep it a secret. Then, take turns introducing what you bought and explore something new together.
Wearing lingerie or silk clothing can turn any winter evening from ordinary to extraordinary in just moments. Go home, explore romance again and remind each other what it feels like to be loved. As the cold weather knocks on our door, enjoy the hot moments inside your home.
For more information about Galit Ribakoff and Texas Counseling, visit their website at http://www.therapistcounselortexas-counseling.com/ or call 469-499-4597 to set up a free appointment.
About Texas Counseling:
Galit Ribakoff M.S., LPC-S, NCC specializes in helping individuals and couples achieve life changes by using creative ways to resolve issues in a non-judgmental and safe environment. She works with clients to reach their desired changes, improvements, and self growth, attaining their therapy goals. Ribakoff's emphasis' include individual and couples counseling, sex therapy, and group therapy. She offers help with building and maintaining healthy relationships, sexuality, sex and intimacy issues, increasing self confidence, dealing with stress, depression or anxiety, grief and loss, and parenting skills. She has evening appointments available and offers reasonable rates. Visit the Texas Counseling website for more information.