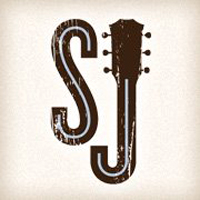 The new Covers & Others video captures just a glimpse into the important work Project Baseline does around the world to connect experienced divers with researchers and industry, to all collaborate for the preservation of our precious ocean life, said SJ
Orlando, Fla. (PRWEB) January 14, 2015
Tucked deep below the sea in Portugal's Azores, in the middle of the Atlantic Ocean, lay a charismatic ecosystem of breathtaking marine life that just happens to be the set for the new video in SJ's "Covers & Others" series. Each video in the Covers & Others series showcases the remarkable work of a specific organization's global scientific, environmental, and/or social pursuits through a video set to one of SJ's unique cover song recordings. The latest video, produced by the non-profit organization Project Baseline, takes viewers over 200 meters under water to provide a captivating glimpse into a scientific expedition that studied the beautiful and endangered marine life of the Azores.
For the Azores expedition, Project Baseline's highly experienced divers partnered with scientists from the Institute of Marine Research and the Department of Oceanography and Fisheries of the University of the Azores. Together, and with the help of Project Baseline's two 1000ft/300m deep rated submersibles, they conducted detailed video and photo surveys, collected nearly 200 specimens, and documented black coral gardens to gather data that can gauge changes in the ecosystems' health over time.
Project Baseline, a Global Underwater Explorers (GUE) initiative, cultivates participating divers into citizen scientists who document underwater environments and form relationships with research institutions to integrate their observations into a broader scientific understanding. Project Baseline currently manages projects in 23 countries all over the world.
To follow the Project Baseline Global Expedition, visit: http://www.projectbaseline.org or subscribe to its YouTube channel: http://www.youtube.com/gueProjectBaseline.
To keep up with the latest news from the Covers & Others video series, visit and subscribe to SJ's YouTube channel: http://www.youtube.com/user/SJAcousticMusic and join the social conversation: #CoversAndOthers #Azores.
ABOUT SJ
SJ is an international award winning and U.S. Top 10 radio charting acoustic singer-songwriter. In 2009, SJ decided to leave his law career to pursue his music passion. Independently launched through his self-started music companies, Acoustic Soul Entertainment Group, SJ's first commercial releases between 2010-2014 won or were nominated for over 25 indie music awards in the U.S. and U.K., including a nomination by SiriusXM The Coffeehouse as a "Discovery of the Year". Visit http://www.sjacoustic.com to learn more about SJ.