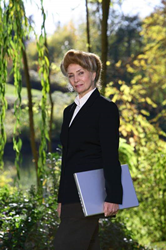 GRANTS PASS, Ore. (PRWEB) March 26, 2020
Air Date: 23 March 2020
Guest: Rodrigo L. Romulo, MD, Adjunct Professor at Brown University Program in Infectious Diseases, Providence, Rhode Island; Board Member at Bon Secours Hampton Roads and the General Douglas MacArthur Foundation; Practice at Bayview Infectious Disease Consultants, Chesapeake, Virginia
https://www.voiceamerica.com/episode/122421/encore-infectious-disease-101-the-fundamentals-of-controlling-and-fighting-infectious-disease
During the pandemic, Bio Logic Aqua® Research Water Life Science® will be providing regular updates at http://www.sharonkleynehour.com/Coronavirus.php 
*
As the COVID-19 pandemic escalates around the world and threatens to impact lives indefinitely, Rodrigo L. Romulo, M.D., and international infectious disease consultant, and Global Health Olympics™ inventor Sharon Kleyne teach global health education on Kleyne talk radio.
"This threat is unprecedented," says Kleyne, "and we must be quick and thorough in our response." Kleyne advises rigorous washing of the face in the morning and at night to remove harmful toxins. She also reminds everyone to wash hands several times a day and make use of disinfectant wipes, especially for surfaces that see high use such as doorknobs, phones and counter spaces.
Romulo agrees, adding that "Priority number one should be breaking the chain of transmission of the Coronavirus. Coronavirus is quite the dangerous virus," Romulo continues. "It is transmitted as a respiratory droplet expelled from people who have symptoms like coughing & sneezing. The droplets land on surfaces and then can infect others when they touch those surfaces."
As the health crisis escalates, people are practicing self-isolation and sheltering-in-place, and in many locations these practices are now mandatory. China, Italy, Great Britain and India are now locked down, as are the most populous states in the U.S.
Kleyne asks about the impact of pneumonia, which can be one result of contracting COVID-19. "What about people dying of pneumonia?" Kleyne asks.
"Death by pneumonia," says Romulo, "is usually the result of a complication of serious illness. It is not a natural consequence." The current virus crisis, Romulo says, encourages us "to have a heightened sense of personal hygiene practices like hand washing."
Kleyne, an internationally respected body water evaporation and Water Life Science® researcher, also counsels people to take care of their dry eyes during the pandemic and after by supplementing them with Nature's Tears® EyeMist®, the Dry Eye Solution® that is 100 percent pure Trade Secret tissue culture grade water containing no chemicals and no additives.
"Hydration should always be emphasized just as you say," adds Romulo.
Global Health Olympics™ educator Kleyne teaches that every organ of the body requires daily supplementation with 100 percent pure water. Drinking enough water every day flushes toxins out of the body.
*
If you would like to listen to the internationally syndicated The Power of Water® & Your Health sponsored by Nature's Tears® EyeMist® on VoiceAmerica and produced by Rose Hong, founder and director of Global Dragon TV in Washington, D.C., featuring Rodrigo L. Romulo, MD, Adjunct Professor at Brown University Program in Infectious Diseases, Providence, Rhode Island; Board Member at Bon Secours Hampton Roads and the General Douglas MacArthur Foundation; Practice at Bayview Infectious Disease Consultants, Chesapeake, Virginia and Global Health Olympics™ Water Life Science® educator and evaporative dry eye researcher Sharon Kleyne as they discuss Coronavirus, infectious disease, proactive care, education, water and evaporation, follow this link: https://www.voiceamerica.com/episode/122421/encore-infectious-disease-101-the-fundamentals-of-controlling-and-fighting-infectious-disease
*
If you would like to watch a very brief, entertaining educational film that demonstrates the application of the new Dry Eye Solution® technology Nature's Tears® EyeMist®, sponsor of Sharon Kleyne's talk radio program, go here: https://www.youtube.com/watch?v=l0gOr8TB45U