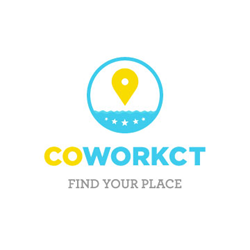 Rocky Hill, Conn. (PRWEB) July 24, 2014
CoworkCT, a network of Connecticut coworking communities whose members include small businesses, entrepreneurs, freelancers, and contractors who share space, resources, and ideas, today announced the results of a survey intended to better understand how familiar Connecticut residents are with coworking. Nearly 60 percent (58%) of respondents said they would consider working in a coworking space but the same percentage (58%) said they had never heard of the collaborative work style and 57 percent of respondents didn't know how far the closest space was to their homes.
"Coworking is still a relatively new concept to most people; we saw that in our national survey and it was echoed in the Connecticut findings," said Marcella Kovac, cofounder of B:Hive, Bridgeport, Conn.'s first coworking and retail space. "However, when people do discover the alternative work environments, they are open to the possibilities. Whether you are a freelancer looking to work outside your home or a startup who may not be ready to take on large office space, coworking allows professionals to come together to create, collaborate and grow in a space where they share amenities and ideas with others."
In addition to not understanding the concept of coworking and the locations of the spaces in the state, respondents also overestimated the cost of a monthly membership. Sixty-five percent of respondents thought a monthly membership would run $500 or more. In contrast, according to CoworkCT, the average cost of a coworking membership is $200 per month and the average cost of a private desk or office in a coworking facility is $350.
"We are just starting to educate people on the benefits of coworking and we understand that educating people and spreading the word will be challenges we have to overcome," said Slate Ballard, cofounder of The Grove, a collaborative work space in New Haven, Conn. "The positive thing is that when potential coworkers visit our spaces in Hartford, New Haven, Stamford, Manchester, Danbury and other towns and cities, we are seeing great conversion rates. We understand it will take time but we are encouraged by our current members who are seeing the value of coworking on a daily basis. We continue to increase our membership every month and we expect that number to grow as we see an increase in the number of freelancers, contractors, and small businesses who learn about the benefits of coworking."
Other key findings from the research included:

Nearly half (45%) of respondents said that collaboration with other professionals (not necessarily within their organization) was the most attractive feature of a coworking space, followed by 19% of respondents who chose affordability.
Thirty-six percent of respondents thought small businesses with fewer than 10 employees were best-suited for coworking, followed by 26% of respondents who said entrepreneurs would be the best fit.
A third (33%) of respondents said they thought it costs more than $1,000 per person per month for an individual space in a coworking environment
*National respondents, on average, thought the monthly cost of an individual coworking space to be approximately $1,300; among Connecticut residents, the estimated monthly cost averages $1,357.
*Once the concept of 'coworking' was defined for respondents, roughly six in 10 national respondents (63%) and Connecticut residents (58%) said they would consider working in a coworking space.
*The national coworking results were reported on June 28, 2014. Please see here for more information and findings.
The data in this report was based on an ORC International telephone CARVAN® Omnibus survey conducted among a sample of 500 adults 18 and older living in Connecticut. Interviews were completed from April 28 through May 1, 2014. The margin of error for a survey with a sample of 500 respondents, at the 95 percent confidence level, is plus or minus 4.4 percentage points.
About CoworkCT
CoworkCT is a network of Connecticut coworking communities where members share space, resources, and ideas. The goal of the network is to educate the public on the benefits of coworking and increase general awareness for the collaborative work style. For more information, please visit: http://www.coworkct.org.