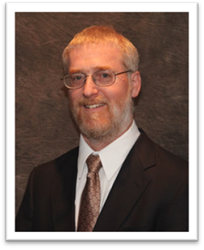 ...over 30 years of tax preparation experience and extensive investment knowledge...
Pottstown, PA (PRWEB) September 09, 2013
Timothy D. Forester, CPA in Pottstown Pa, recently joined The Life Financial Group. Mr. Forester has over 30 years of tax preparation experience and extensive investment knowledge, and he will bring his services to the clients of Beacon Tax Services, a division of The Life Financial Group.
Mr. Forester, a CPA in Pottstown PA, has assisted many community organizations and nonprofit groups with accounting assistance. He has worked with churches, businesses and private schools, aiding his clients in understanding the Opportunity Scholarship Tax Credit program and the Earned Income Tax Credit program.
In addition to helping school district systems, he also has knowledge in evaluating operations for efficiencies, to reduce cost and reduce taxes. Conducting financial reviews of church records and assisting with the special benefits of church ministers are also two categories where Mr. Forester has previous experience.
He will also help with estate assistance paperwork and charitable and planned giving administrative services. These services can be utilized for a number of purposes, including for endowment and investment accounting and facilitating planned giving discussions.
Mr. Forester will also work with clients on general tax planning, to help avoid any unnecessary surprises or disturbances. For tax preparation services, he has a background in working on both individual and business taxes, including private foundations, trusts, S-Corporations and limited liability companies.
To set up an appointment or discussion with Timothy Forester, email him at TimForester(at)theLIFEgroup(dot)org or call 610-385-4500.
Media Contact
Timothy Forester
timforester(at)theLIFEgroup(dot)org
610-385-4500