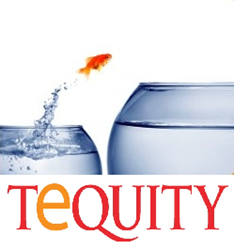 The advisors at Tequity understand and pursue the value of IP and other "off the balance sheet" items that have a tremendous impact on valuation in technology companies.
Markham, Ontario (PRWEB) August 20, 2013
The advisors at Tequity are pleased to share the recent announcement by Xerox of the acquisition of their client, CPAS Systems Inc.
Read the full announcement here.
CPAS software simplifies administration and record keeping for defined benefit, defined contribution, and hybrid retirement savings plans as well as health, welfare and group life insurance premiums.
The CPAS management team and its employees will remain with the company, with its operations continuing in the Toronto office.
About Tequity
Tequity provides M&A advisory services to Software and Information Technology companies exclusively throughout North America. We assist CEO's and shareholders with divestitures, acquisitions, valuations, and exit strategies, and are experienced in both domestic and cross-border transactions. Our vast network, deep understanding of the market, and ability to identify and pursue the value of IP and other items that have a significant impact on valuation in knowledge-based businesses add tremendous value to our client relationships.