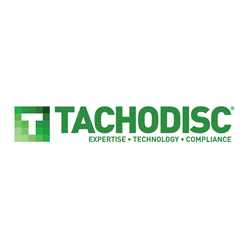 Tachodisc will be showcasing its full range of mobile compliant solutions, including the popular Digital Signature Capture System' and the Driver Walk Around Check App.
Warrington, Cheshire (PRWEB UK) 6 March 2014
With millions of drivers and operators using smartphones and tablets in their everyday life, CPC training provider, Tachodisc, confirmed that their proposition is about taking driver aids and digital tachograph analysis software onto a new, enhanced level of mobile sophistication.
Guy Reynolds, Tachodisc's Technical Director said: "We are living in a mobile world so it makes sense to create digital solutions that can help drivers understand and manage their legal requirements from their phone or tablet, and to integrate these mobile technologies into our professional analysis software services."
"Tachodisc's touchscreen digital signature capture system is a case example," said Guy. "This unique system allows operators to use mobile technology to help improve the electronic audit trail and traceability of infringement documentation as well as verify that rules on Drivers' Hours and tachographs are being observed by the driver and the company. This documentation is then all securely stored within our analysis software."
Tachodisc's legal and IT experts will be on hand at the show providing advice and information on all these latest digital products and mobile technologies, as well as the company's full range of fleet management services, including online driver training assessments via TachoTrain, driver debrief auditing and vehicle licence checks.
With Driver CPC forefront of mind this year, Tachodisc's training team will also be promoting how drivers can use these final hours of training positively, and gain up-to-date, meaningful information on subjects that can help them stay safe and compliant in their everyday work life, i.e. Drivers' Hours Law, Working Time and Digital Tachograph rules.
For further information visit http://www.tachodisc.co.uk.