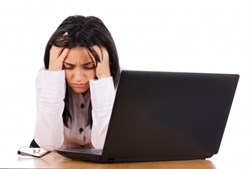 (PRWEB) January 20, 2014
http://cpdinteractive.com.au/ We know many lawyers suffer from anxiety/depression. So what can we do about it?
CPD Interactive together with Dr Craig Hassad, a GP, lecturer and holistic health expert has launched "Well Being for Lawyers" a one hour interactive online course designed specifically for lawyers at all levels from graduates to managing partners.
The course covers the physiology, cause and symptoms of depression and anxiety together with practical exercises on mindfulness, a short guided meditation and structured information on maintaining a positive and balanced lifestyle.
Depression and other forms of psychological distress continue to pervade the legal profession with law students and graduates to senior partners and barristers all recording higher rates of depression compared to community norms. (Refer report "Courting the Blues" Mind and Brain Institute 2009).
Managing psychological well-being for staff is a challenge for law firms where a competitive, high performance culture works against lawyers genuinely engaging in well being programs or seeking assistance.
The course is entirely confidential and can be completed by each lawyer privately in his or her own time. The course is mobile compatible and can be completed on a desktop or iPad. A survey is included to assess mental health together with referral resources for further help and support.
The course is available for individual lawyers or can be provided as part of a firm wide well being programme. Completion of the course can be credited to each lawyer's Continuing Professional Development requirements.
For further information, please contact support(at)cpdinteractive(dot)com(dot)au