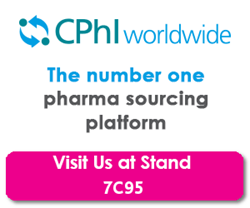 Meet Regis in the North American Pavilion at Stand 7C95 at CPhI.
Morton Grove, IL (PRWEB) September 30, 2015
Regis Technologies will participate in CPhI Worldwide 2015. Regis' Custom Pharma team will be exhibiting in the North American Pavilion at Stand 7C95. This year, CPhI is in Madrid, Spain October 13-15, 2015.
CPhI Worldwide is a global event for the pharmaceutical industry. Covering all aspects of drug development, the event boasts four shows in one, adding ICSE, InnoPack, and P-MEC. This year, 36,000 individuals from over 150 countries will meet in the IFEMA Center in Madrid. The goal is to advance drug development by connecting international suppliers and consumers. With over 2,500 exhibitors, CPhI considers itself the number one sourcing event in the industry.
Regis is a contract manufacturing organization (CMO) for the development and cGMP scale up of small molecule APIs. They partner with pharmaceutical and biotechnology companies to advance their clinical candidates from initial process development, cGMP scale-up through final validation and commercial manufacturing. Regis' outstanding compliance history, technical and project management teams, and central US location have made it the supplier of choice for emerging and mid-size pharma.
Regis looks forward to reconnecting with international partners and meeting new innovator companies at CPhI. Those interested can register here as Regis' guests for complimentary expo passes.
The Regis Custom Pharma team will be highlighting their newly commissioned Potent Compounds Suite (PCS) to the international oncology market and discussing how Regis can help new high-potency candidates to the clinic. Founded in 1956, Regis is excited to add the new potent compound capabilities to its almost 60 year long resume. Regis' Director of Business Development, Wayne Nowicki, states, "We see the PCS as an important asset to serve the growing oncology market as more companies look to advance their lead candidates into the clinic." The PCS provides for small molecule cGMP manufacturing of potent compounds up to about one kilogram per batch. It is now qualified and ready for projects.
To book a meeting at CPhI or for more information on Regis' as a proven provider in drug development, visit their website.