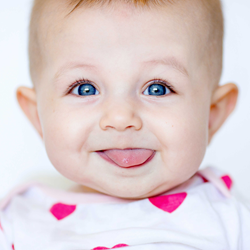 Even with all the resources at an ER, proper CPR is by far the most important thing we do to save patients. Having the knowledge and confidence to perform these tasks as soon as a child goes unconscious is priceless.Julie Odegard - ER Nurse
(PRWEB) April 12, 2016
InfantCPR.com is a new website to powerfully train parents in CPR and choking relief skills.
Ryan and Tarah Eland, the founders of InfantCPR.com, realized that the CPR industry wasn't doing it's job to train caregivers. When they became new parents themselves, it never crossed their minds to learn these skills until their youngest daughter choked on a piece of apple. If it wasn't for a fortuitous conversation with a nurse-friend who talked them through choking relief techniques, their helpless daughter would have likely died.
It was then they realized that most parents are also woefully under-equipped with these skills.
As they begin to take a hard look at the CPR industry, they found that it was prohibitive for new parents. They realized that few parents would never take the time to take a five hour class on the weekend - especially after a night of no sleep. Furthermore, about 75% of people who take a CPR class are unable to perform CPR after six months. These were problems that they felt deeply and ones they wanted to solve.
So, Ryan and Tarah quit their jobs and launched into starting an online safety training website that focuses on infant CPR and child CPR for new parents. Of course, online training is nothing new, but what is new is a platform geared specifically for parents. And this was the big question mark for them: would a new parent actually pay for a class that was optional?
Historically, what drives the CPR industry are mandates. Jobs require CPR certification in order to maintain employment. Because of this, the CPR training industry has slipped into something reminiscent of an emissions testing facility. The goal is to churn out certifications to bored nurses and EMTs who would rather be laying by the pool on a Saturday.
This wasn't good enough for them. They want people to care, because CPR matters.
Nothing drove this home more than a terrifying incident that happened to Tarah in December of 2015. She was at a girls night with some close friends when one of her best friends brought her two-week-old to introduce her. It was immediately apparent that the baby was struggling to breathe. She was taking short, shallow breaths and the moms decided that she should go to the hospital.
Tarah climbed into the back seat with the baby while her mom sped to the ER. Tarah vividly recalls watching the little baby slowly lose consciousness. She did everything she could to keep the baby awake and was mentally preparing to begin CPR.
When they arrived at the hospital, the nurses immediately rushed her to the front of the line. Tarah and and her friend followed and watched in horror as that little baby's heart stopped on the hospital table. Tarah gripped her friend while the team performed CPR for ten minutes. With thousands of dollars of medical equipment surrounding the baby, the medical team resorted to CPR.
The baby's heart revived and after multiple surgeries, many hopeless nights and two weeks in the NICU, she made a full recovery. Among their group of friends, she is referred to as the miracle baby. .
CPR saved that baby's life. It's moments like this that fuel their mission to make purchasing their online CPR training as natural as purchasing diapers for new parents.
As of now, it's not on the radar of most parents. Ryan and Tarah aim to change that. They believe that if they can save just one life, it's all worth it.