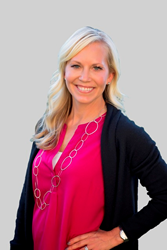 Madison, Wisconsin (PRWEB) May 05, 2016
The Wisconsin Independent Private Practice Alliance (WIPPA/aka KinexCare) is proud to announce that Dr. Julie Lombardo, PT, DPT, MA, OCS, WCS, has been selected by the Wisconsin Physical Therapy Association (WPTA) as this year's recipient of the WPTA Private Practice Award. The WPTA Private Practice Award is awarded annually to a member of the WPTA to recognize a Wisconsin private practice for innovation or a specific project which promotes a positive image of Physical Therapy in the community. This award also acknowledges an individual WPTA member in good standing who has made outstanding and enduring contributions to the practice of physical therapy.
Dr. Lombardo received this award by making her practice an innovation leader in Wisconsin. As Capitol PT's Founder and President/CEO, Julie opened the first Capitol PT location in Verona, WI in 2004. She has grown her private practice to four locations serving the Madison area with multiple areas of specialty services including women's health, sports rehab, orthopedics, and oncology to name a few. A longstanding member of the Madison community, she was recognized with the prestigious "40 Under 40" award by Greater Madison In Business Magazine.
In addition to the personalized and evidence-based patient care that is provided at her practice, Julie has been highly involved promoting private practice at the state level. She is a founding member and currently on the Board of Directors for a state-wide network of private practices, being a leader and key contributor on several major initiatives positively affecting private practice in the state of Wisconsin. Julie and Capitol Physical Therapy truly embody their tag line "Physical therapy. The way it should be!"
As an individual, Julie leads her team by example with clinical excellence, professional fortitude and integrity. Julie holds a Doctor in Physical Therapy from the Evidence in Motion's Institute of Health Professions. Her clinical expertise is demonstrated by the rare dual specialty certifications that she holds as both an orthopedic and women's health clinical specialist. In addition to all the amazing things that she does as President/CEO of Capitol PT, Julie is also involved in advancing the physical therapy profession as a whole, as demonstrated in her service on the WPTA Workers Compensation advisory panel.
"I am honored and grateful to have been chosen by the WPTA to receive such a distinguished award," said Lombardo. "Awards like this remind you of the importance of surrounding yourself with a team of people smarter than you as opposed to recognition of any individual achievement on my part. I am blessed to have the best team in the business, and awards like this recognize our collective efforts." Lombardo was honored at a ceremony and reception at the Marriott West in Madison, Wisconsin on April 14th. For more information on the award, please visit the WPTA website.
About Capitol Physical Therapy
Since 2004, Capitol Physical Therapy has been delivering patient focused therapy to the Dane County area, and they are now touching lives each day in Verona, Mount Horeb, Madison, and Sun Prairie. Patients continue to experience the same unparalleled customer service and outstanding results they received when the doors opened. Capitol Physical Therapy remains committed to providing 'expert care without the wait'. For more information, please visit http://www.capitolphysicaltherapy.com. You can also find Capitol PT on Facebook, Instagram, LinkedIn, and Twitter.