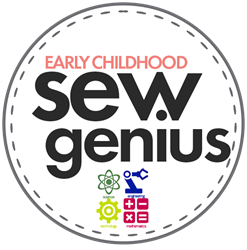 creating a sewing movement one stitch at a time
Leesburg, Virginia (PRWEB) August 01, 2013
CraftyStitches is opening a STEM Sewing Studio in premiere shopping center Village at Leesburg launching September 1st. CraftyStitches Sewing Studio is a place where new and novice sewers can learn how to sew. The studio will host classes for all ages from kids to adults. The programs include Sew Genius™ (for kids incorporating STEM), Sew Fashionista (for teens), & Sew Crafty (for adults).
The main focus will be on the Sew Genius™ program which will take on promoting STEM (Science, Technology, Engineering & Mathematics) education for minority girls from Early Childhood through K-12. In an effort to promote the STEM fields, Jennifer Michael & Margery Waithaka of CraftyStitches aim to stimulate the young girls' minds at different activity levels. "Sewing is a wonderful medium for delivery, as it requires the scientific method and problem-solving analytical thinking while stimulating creativity and a love for beautiful things all at once!" mentions Founder Jennifer Michael.
The core education programs are based on a simple methodology to incorporate asking and answering the following questions in all projects:
Science - How is cloth made? How do different weaving methods affect the outcome
of the textile?
Technology – What technologies are used to make fabric? How have these machines changed throughout time, and how have they influenced the different industrial revolutions that have changed how we live today?
Engineering – What does it take to successfully finish a project? What makes an item functional?
Mathematics – What's your math? Measure twice cut once.
The studio will be located at:
1604 Village Market Blvd SE #105
Leesburg Virginia 20175
(Behind AT&T store)
(571) 295-7390
Walk-ins welcome for daily Open Studio sessions.