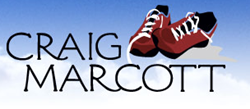 I am here to offer advice and information and to help guide families through the special needs maze.
Melville, NY (PRWEB) November 07, 2013
From Guardianship LI services to Special Needs Planning, Craig Marcott is offering his years of experience to families in need across Long Island. There are plenty of ways to secure the future of a specials needs child, and seeking guardianship is one way to make sure this happens.
Once a child reaches the age of 18 in the State of New York, parents no longer have the legal right to make medical and dental decisions. When a child is intellectually impaired or developmentally disabled, parents may need to continue making residential, educational, and medical and dental decisions beyond age 18. This means parents may need to petition for 17-A guardianship.
"I know the importance of seeking guardianship—especially with the increasing emphasis on patient confidentiality and the reluctance of doctors and insurance companies to provide information to anyone not specifically authorized to receive it," said Craig Marcott. "I am not a lawyer, but I understand the process and have experienced it first-hand with my brother, Scott. I am here to offer advice and information and to help guide families through the special needs maze."
Guardianship LI offers parents a more affordable option when petitioning for a 17-A guardianship. Parents previously had only two choices—complete the onerous paperwork and petition themselves, or incur the expense of an attorney. Now, more parents are choosing a third option—using the services of someone like Craig Marcott.
Craig strives to make his guardianship service stand apart from everyone else by:

making the guardianship service more personal
offering consultations to help parents develop Action Steps
moving quickly and efficiently to save families time
making guardianship more affordable
helping parents navigate the special needs maze
Judging by the response, it seems to be working.
For more information about all services that Craig Marcott offers to families e.g. Guardianship LI services and special needs planning, visit http://www.specialneedsplanli.com.
Craig Marcott has over 20 years experience as a Certified Financial Planner™ and 100% of his practice is devoted to Special Needs and Estate Planning. Many parents are attracted to his holistic team approach, which extends to his Guardianship and SSI/Medicaid services. Craig's personal expertise and engaging presentations make him a popular speaker with schools and organizations serving the special need population.
"My job is to help make the present less stressful by planning for the future." –Craig
Craig Marcott is located conveniently at 445 Broadhollow Road, Suite 25 in Melville, New York 11747. Craig may also be reached at 631-286-1061.