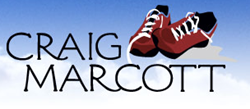 Every family had a unique need, so I never offer a 'cookie-cutter' service to any of my clients.
Melville, New York (PRWEB) January 08, 2014
Guardianship LI services are available every month, and even though the holiday season may slow down for some, Craig Marcott is always available for questions and consultations. For help from special needs planning to guardianship, Craig has more than 20 years experience to rely on when sharing with his clients.
When it comes to special needs life planning, Craig offers consultations and advice as well as help with preserving government benefits such as SSI and Medicaid. Craig can help every parent to identify current and future unique needs while maximizing public and private resources.
"Every family had a unique need, so I never offer a 'cookie-cutter' service to any of my clients," said Craig Marcott. "Instead, I speak with each of them and tailor the services that I provide to be specific to their need."
Other than Guardianship LI services, Craig offers more. Services include comprehensive financial planning such as:

Estate Planning
Consultations
Transition Planning
Educational workshops for parents
Training workshops for professionals
Life insurance needs analysis
Not everything can be done easily without the help of an expert, and Craig wants to help stop the frustration for those families looking for answers. Some parents need help with something specific like petitioning for guardianship while others need more broad-based assistance with planning in general. Whatever their needs, Craig is standing by ready to help.
For more information about all services that Craig Marcott offers—including special needs planning, consultations and Guardianship LI services—visit http://www.specialneedsplanli.com.
Craig Marcott has over 20 years experience as a Certified Financial Planner™ and 100% of his practice is devoted to Special Needs and Estate Planning. Many parents are attracted to his holistic team approach, which extends to his Guardianship and SSI/Medicaid services. Craig's personal expertise and engaging presentations make him a popular speaker with schools and organizations serving the special need population.
"My job is to help make the present less stressful by planning for the future." – Craig
Craig Marcott is located conveniently at 445 Broadhollow Road, Suite 25 in Melville, New York 11747. Craig may also be reached at 631-286-1061.